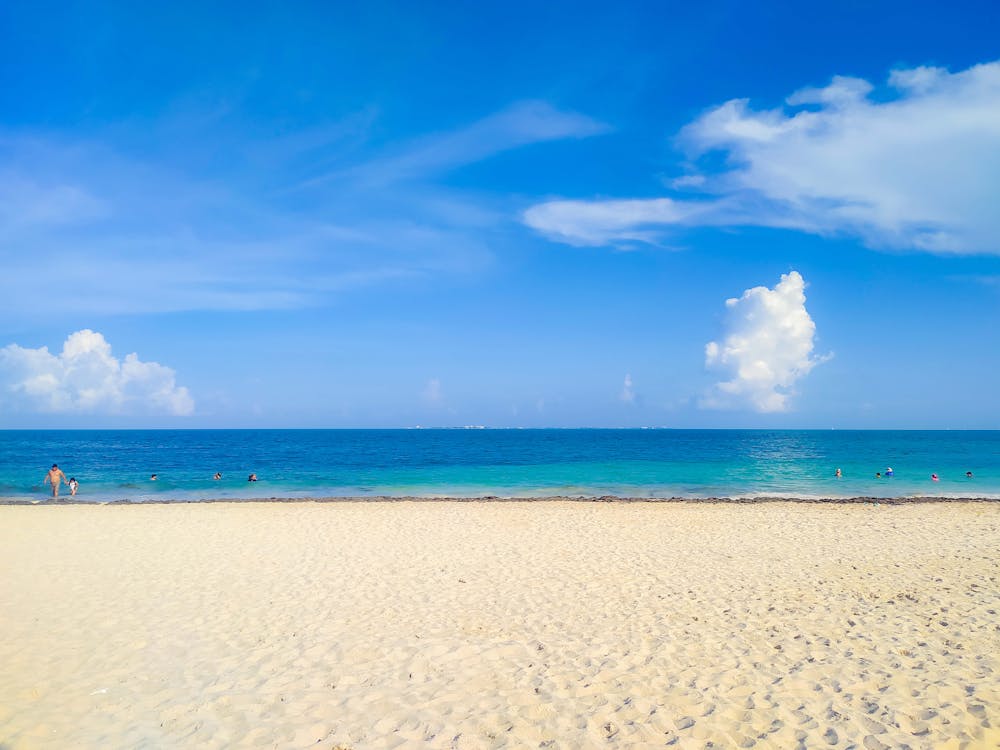 Location
Cancun is a city in Southeast Mexico on the Yucatan Peninsula in the Mexican State called Quintana Roo. It is a big tourist destination worldwide, set alongside the Caribbean Sea. There are many top notch luxury hotels & resorts all along the edge of the beautiful Caribbean Sea, & on the other side you have the Nichupte Lagoon with tons of romantic waterside restaurants, not to mention trendy bars.
Weather/Climate
Average ocean temperature 79-84 year round, warmest in June through October. Hurricanes and tropical storms and and often do strike this area, usually running May through December, but typically most likely in October. Cancun's average annual temperature is 80 degrees & Cancun has 240+ sunny days pear year. Cancun weather is tropical & humid with year round sunshine. The temperature ranges from 68° to 86° F October through to March & 75° a 91° F April to September.
Getting there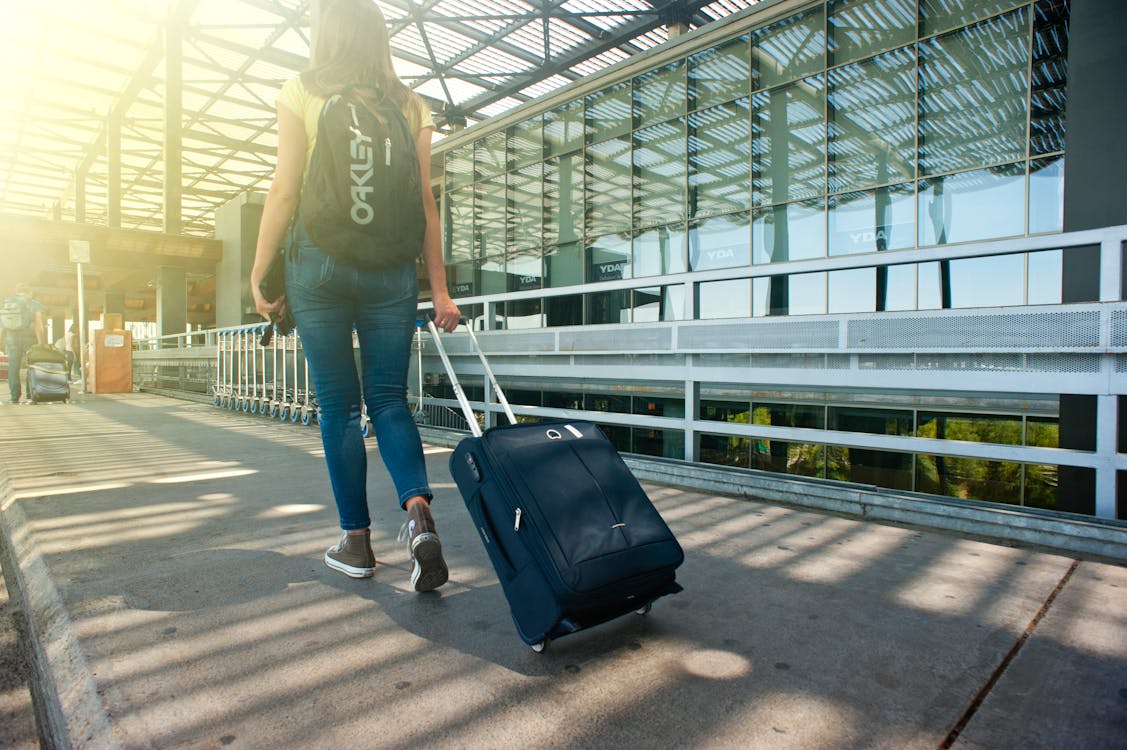 The most common way to get to Cancun is via the local Cancun International Airport (code CUN), which typically is one of the best priced from the US.
RW: Cancun's airport is the 2nd busiest in Mexico (only Mexico City's airport is busier) and it has the most international traffic of any airport in Latin America. In 2009, over 11 million foreign travelers arrived in Cancun, by air. Cancun's airport has 2 runways that can be used simultaneously and it's control tower is the tallest in Latin America (the 18th tallest in the world).
Time Zone
6 hours earlier than Greenwich Mean Time (GMT). Daylight Saving Time begins on the first Sunday in April and ends on the last Sunday in October. During Daylight Savings time this is the same as the US's Central time zone.
Currency
The official currency is the Mexican peso; however, you'll find that American dollars are also very widely accepted. Since the Mexican peso to U.S. dollar exchange rate fluctuates, it's best to check what the current exchange rate is before you leave home.
Language
The official language spoken is Spanish. Most of the Mexicans working in the tourism areas and resorts speak pretty good English. Many local indigenous people continue to speak Mayan as their 1st language & Spanish as their 2nd, and you might hear them speaking Mayan amongst themselves!
Electricity
Mexico's electricity supply is 110 volts. Hotels usually offer converters for 220 volt devices but for most of my readers, 110-120v is what we have in the US, so you'd likely only need a plug converter for your devices, if that, but tip: many sockets don't take polarized (with that one side longer than the other) or 3-prong plugs, so with this said, it's wise to bring your own adapter; however, you can usually buy these in the hotel shop should you forget. Here's a great link to outline electrical things in Mexico: Electricity in Mexico
Tipping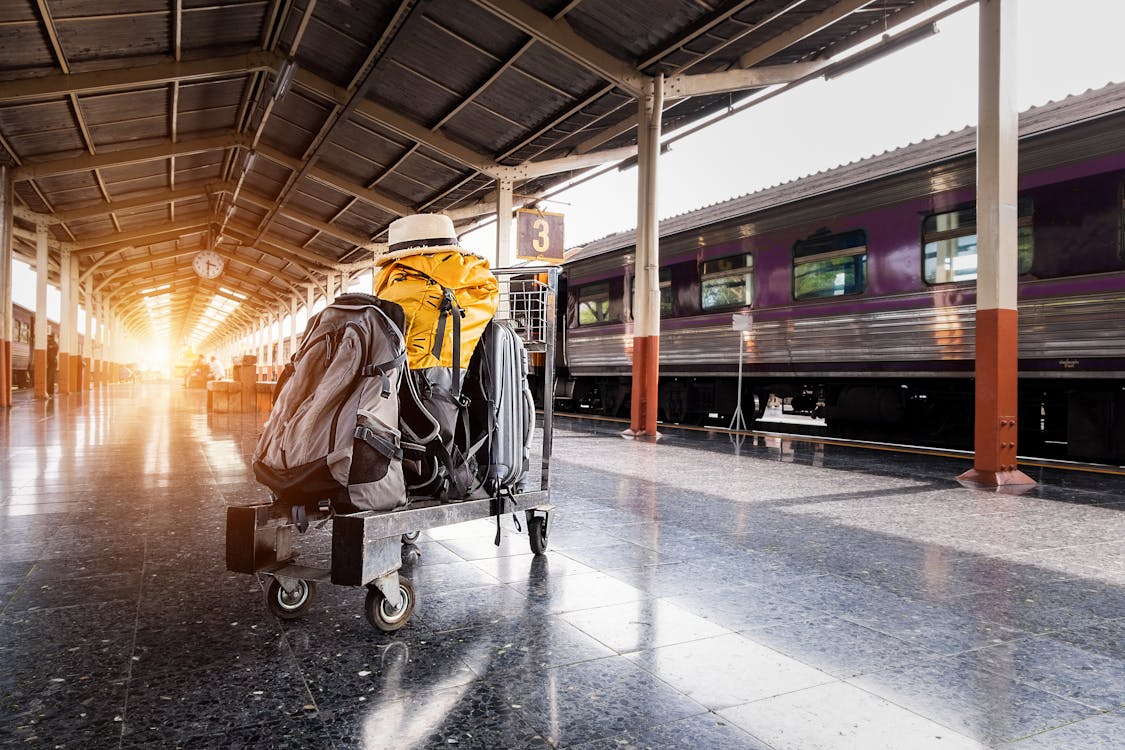 Average service tips are 10-15% & $1-2 per suitcase carried. Remember to check your bill first as tips may already be included.
Best Time to Go
The best time to visit Cancún is from December to April during the peak season. Even though the crowds are heavier, you'll experience near-perfect weather and find some of the cheapest flight and room rates for a winter getaway at the beach. Just try to avoid traveling from mid-March to early April – that's when spring breakers descend on the Yucatán's shores. There are also significant discounts in late spring, summer and fall, but Cancún summers are sweltering and the fall months are prone to storms.
Entry & Exit Requirements
You'll need a valid, unexpired passport to visit Mexico, plus a tourist card that can be issued at any Mexican consulate, border-crossing point, Mexican tourism office or directly from your airline. These tourist cards are usually issued free of charge upon arrival (but if not, the price is typically included in the cost of your airfare). Make sure to hold onto this document for the duration of your trip, as you will need to present it upon departure. It's also a good idea to leave your passport and tourist card in a secure location & carry a copy of both documents with you at all times. You can always check the Mexico entry and exit requirements on the US Department of State Website by clicking HERE.
Why People Go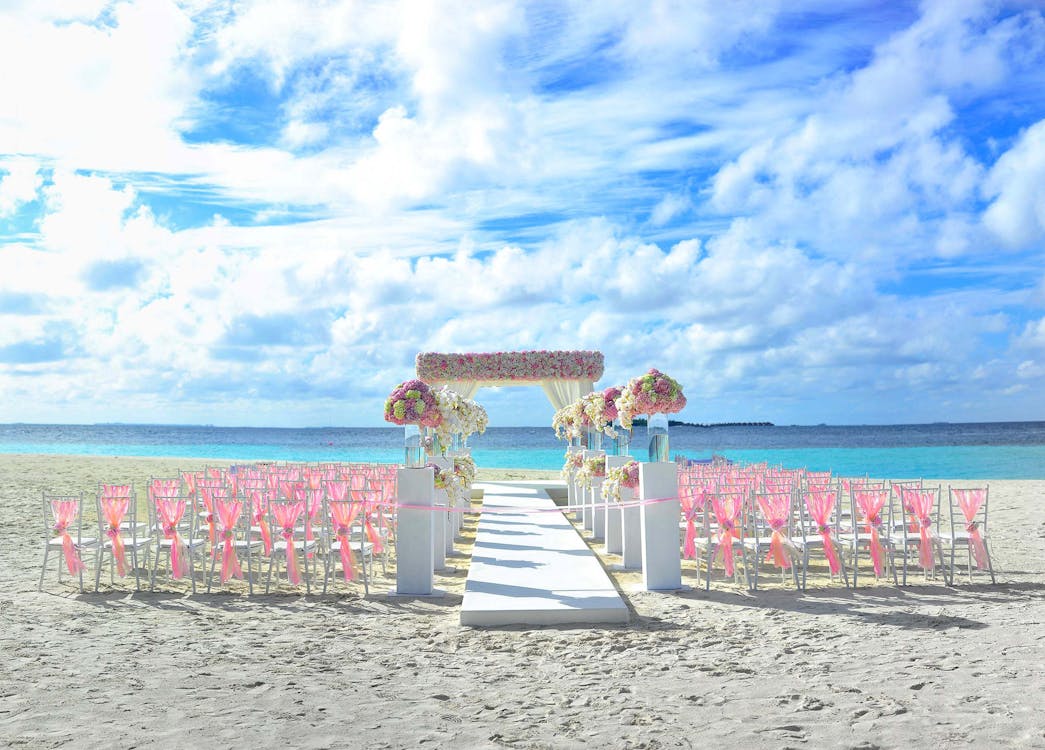 Beaches here are white sand made from crushed coral so it is not hot to the touch.
Destination weddings are extremely popular in Cancun & the Riviera Maya region, and the area sees about 46,000 weddings every year!
Cancun and her people are very resilient. Consider the horrific effects Hurricane Wilma had on the area in 2005. They experienced decimated shorelines, storefronts & sunken boats. Today, this thin 7-shaped barrier island in southeastern Mexico is once again a popular destination for great beaches, golfing & even for some, the nightlife. Cancun continues to be one of the most affordable vacation destinations in the Western Hemisphere!
Fun Facts
The archaeological site called "El Rey" is the biggest site in the Cancun hotel zone, & is located near Hilton Cancun Beach & Golf Resort.
Cancun first showed up on maps in the 18th century & had only 3 residents when development of the resort area started in January 1970. Today, Cancun has over 700,000 residents and over 24,000 hotel rooms in Cancun's hotel zone.
In 2010, Cancun, Playa del Carmen, and Cozumel had a major beach restoration project that included the rebuilding of the beaches. The Mexican government paid $71 million US Dollars in the restoration, which restored nearly 7 miles of the area's beaches. 1.3 billion gallons (6.1 cubic meters) of sand were used
3 of the world's longest underwater cave systems are in the Riviera Maya area.
Tourism Facts
1/3 or more of Mexico's tourism is generated by Cancun. Hundreds of thousands of guests visit Cancun each year for its great weather & white-sand beaches.
Scuba divers come to Cancun & the areas nearby for the opportunity to dive the Great Maya Barrier Reef, 2nd largest coral reef in the world. Only Australia's Great Barrier Reef is larger.
10 million+ tourists annually have to know something good!
For those who seek to dive and snorkel, Cancun is a gem! The crystal-turquoise Caribbean waters hold a plethora of underwater life, & most resorts have trainers who can show you how to explore if you have never been!
Where to Stay
There are probably hundreds maybe more resorts and hotels in the Cancun area. More to come on this later, but some of the best brands to visit in Cancun are:
Dreams
Karisma
Grand Fiesta Americana
Grand Oasis
Hard Rock
Hilton Cancun
Hotel Xcaret Arte
Hyatt Zilara & Ziva
Le Blanc
Live Aqua
Moon Palace
Panama Jack
Paradisus
Planet Hollywood
Ritz-Carlton
Royalton
Secrets
Things to do
Activities
Archaeology Tours – Go see the historical, cultural Mayan ruins!
Day Trips – Cancun City Tours and beyond, you can take guided tours to gorgeous spots like Isla Mujeres and Isla Contoy and Cultural & Historical Tours are available also!
Extreme Tours – Think ATVs & Ziplining!
Entertainment – Just one such example is the acrobatic dance performances at Coco Bongo Cancun.
Shopping – Shopping is abundant all through Cancun – you'll have no trouble finding this!
Water Sports – Cancun's beaches are spectacular for water sports, like jet skiing, snorkeling, scuba diving, Water Parks, or parasailing.
Top Things To Do
Horseback Riding – Riding opportunities are also plentiful in this area!
Mayan Ruins – The Mayan Culture of the region is Cancun's crowning glory. The sense of mystery and majesty definitely lingers around the Mayan ruins & archaeological sites such as Chichen Itza, Tulum & Coba to mention only a few of them. These are all very close to Cancun.
Reef Snorkeling, Cenotes and Caves – See the best of Yucatan with tours from Cancun. Experience the different cultural facets of Mexico as you snorkel in the Caribbean Sea, and hike jungle trails that lead to limestone caves.
Sailing on a Catamaran – If you want a sunny, water filled day to relax, this is a great way to experience the region. Isla Mujeres is a popular destination for many catamaran (boat) tours!
Tequila tasting – Mexico is well known for its tequila. Try some! It is very good!
Food
Cancun has probably just as many restaurants as hotels, so Mexico goers should have no problem finding some really great Mexican food! If you booked an all-inclusive, your meals and drinks be included, leaving you not much motivation to eat off your resort grounds. And frankly, the resorts, if chosen well, provide such amazing food, you should not need to. But if you are an adventurer, you'll find a ton of restaurants worth sampling. If you prefer sit down meals, it's good to choose an all inclusive that offers more of those over buffets. Please wander safely and review the US Department of State's website before deciding if you wish to leave your resort independently – today's world is changing constantly as are the issues in various countries throughout the world.
For off-resort seafood, check out these places: a lobster meal at Lorenzillo's or the surf & turf at Puerto Madero – both regarded as excellent spots for a special occasion meal. For something different, what they are calling a "techno-emotional" cuisine is offered at Benazuza, an adults-only restaurant providing small, colorful plates in The Pyramid at Grand Oasis hotel. If you'd like a splurge-worthy meal the whole family will like, locals talk endlessly about Bovino's Churrascaria, a Brazilian steakhouse in downtown Cancun. If it's just you and your sweetheart and you're looking for romance at dinner, many recommend the rustic La Fonda del Zancudo for traditional Mexican or La Habichuela Centro for a Mexican-Caribbean fusion menu.
Tips
Safety
Cancun has mostly avoided the violence related to drugs that has affected the non-tourist areas of Mexico. But while crime against tourists is especially low, the U.S. State Department advises you to be aware, smart, and use common sense.
Swimming: The most important safety concern in Cancun is in the water, so be aware of rough surf & swim only when there's a lifeguard. Green flags on the beach signify safe waters but yellow or red flags advise you to be cautious. If you see a black flag, do not swim, because this means that swimming is prohibited.
Drinking water can also present potential health concerns. Water in the Hotel Zone (such as water at your resort) is generally safe to drink since it has been purified. Ask your travel agent if you have any concerns ahead of your trip to make sure the hotel uses a water purification system (most of them do). The further you go from the Hotel Zone, the more cautious you should be about the water. It's best to stick to bottled water to avoid an upset stomach aside from water in your resort.
Getting Around: The best way to get around the city is by bus, which stops frequently along Boulevard Kukulcan and around downtown. Bus fares going one way are super cheap at 12 pesos (or about 60 cents) so using a Cancun taxi seems exorbitant by comparison. But, you may wish to splurge for a cab to get to and from the Cancún International Airport (CUN), unless your hotel includes it, which is always nice. When we book packages, we most often include that to ensure it's one less worry. But, the airport is located less than 15 miles from the Hotel Zone & 10 miles from downtown. Note: the car rental kiosks are located in the airport, but I don't recommend driving yourself, because the area's skinny roads and wild traffic patterns can be intimidating for most.
How to Save Money in Cancun
Use the buses: They're reliable and many, & cost less than $1 to ride.
Book your stay at an all-inclusive resort, and Cancun has tremendous quantities! A

true

all-inclusive resort will include all your meals, alcoholic and nonalcoholic drinks, gym access and even gratuity. Learn more about how to tell if a resort is a true All-Inclusive Resort by clicking HERE.
Avoid souvenirs that are overpriced: Vendors will be selling souvenirs at every turn. If you don't want to overpay, politely decline and purchase your mementos somewhere else once you've had time to shop around some.
Safety & Other Self Preservation Tips
Don't stop to chat with people selling things: This area is populous with timeshare representatives. They'll try to get your attention at airport, in hotel lobbies & while shopping. Just give a polite but firm, "No, thank you," and keep walking.
Exchange your dollars for pesos: Although many, if not most businesses accept U.S. dollars & credit cards, it's a good idea to have some pesos in your pocket if you're planning to ride the bus or shop at any local markets.
Plan a daytrip: Quick trips to nearby resort cities like Tulum or Playa del Carmen are easy because of the variety of organized tours.
What to wear: The area's very popular with college-age travelers means to a more casual dress code, even in restaurants. Definitely cover up your swimsuit when away from the pool or beach, but many people walking along the Boulevard Kukulcan will be in beach attire. Unlike some other destinations, Cancun's nighttime venues welcome a more relaxed appearance.
Cancun Mexico is one of the world's ultimate vacation & resort destinations. Whether your idea of a good time is beach going, scuba diving, adventure taking, eco-park visiting, water sporting or even if you just enjoy the Mexican Culture here, it's inviting, warm, affordable (though you can go super cheap and stay in a sketchy place and you can also pay top end prices for the most luxurious of places, there's something in between for you!), and weather friendly places I know that is super easy to get to!
Ready to plan your Cancun or another getaway? Easy Breezy Journeys stands ready to help you plan it flawlessly, with no hassle! Click HERE to answer a few quick questions and we'll get started!