Courtesy of our friends at AmaWaterways, enjoy this recipe! AmaWaterways accommodates guests with a variety of special diets – including those who are gluten-free. As pizza is a crowd pleaser for all ages, we are delighted to share with you our delicious recipe for gluten-free pizza, which you can easily make at home.
Pizza Dough Ingredients:
1 cup 2% milk
1 x 1.5 tsp sachet of dried yeast
2½ teaspoons castor sugar (regular sugar will work too!)
2 cups gluten-free bread flour, plus extra for dusting
1 tsp xanthan gum
1 tsp fine sea salt
1 large free-range egg
olive oil
½ tsp baking soda
2 tsp cider vinegar
Topping Ingredients:
½ bunch of fresh basil
1 clove of garlic, peeled
1 x 14 oz. can of plum tomatoes
sea salt
freshly ground black pepper
1 x 8 oz. ball of buffalo mozzarella
Preparation:
Preheat the oven to 425°F. Place a pizza stone/pan or a large baking tray in the oven to heat up.
Heat the milk in a small pan over low heat until lukewarm, then place ¼ cup into a jug with the yeast and sugar. Mix well, then set aside for a few minutes until starting to bubble.
Meanwhile, sift the flour, xanthan gum and salt into a large bowl, then make a well in the middle. In a separate bowl, combine the egg, 3 tablespoons of olive oil and the remaining milk, then pour it into the well, along with the yeast mixture. Gradually bring the mixture together with a fork until it forms a smooth dough.
In a small cup, combine the baking soda and vinegar, then quickly knead it into the mixture. Place the dough into a lightly oiled bowl, cover with a damp tea towel, then leave to proof in a warm place for around 1 hour, or until doubled in size.
Meanwhile, make the topping. Pick the basil leaves and set aside, then finely chop the stalks and the garlic. Heat a splash of olive oil in a large frying pan over medium heat, then add the basil stalks and garlic. Cook for a few minutes, or until golden. Pour in the tinned tomatoes, break them up with the back of a wooden spoon, then cook for 5 to 10 minutes, or until thickened. Transfer to a blender along with half the reserved basil leaves, blend until smooth, then season to taste.
Once doubled in size, divide the dough into four equal-sized pieces on a flour-dusted surface. Roll out until roughly 12 inches in diameter and a quarter centimeter thick. Place the pizza bases onto the preheated pizza stone or baking tray (you'll need to do this in batches), then spread over the tomato sauce, leaving a rough ¾ inch gap around the edge. Grate over the mozzarella, then pop in the hot oven for 10 to 12 minutes or until golden and crisp. Scatter the reserved basil leaves on top, then serve.
Ready to plan your next vacation or getaway?
If so, Easy Breezy Journeys is here to make it easy for you! Just click HERE to get started!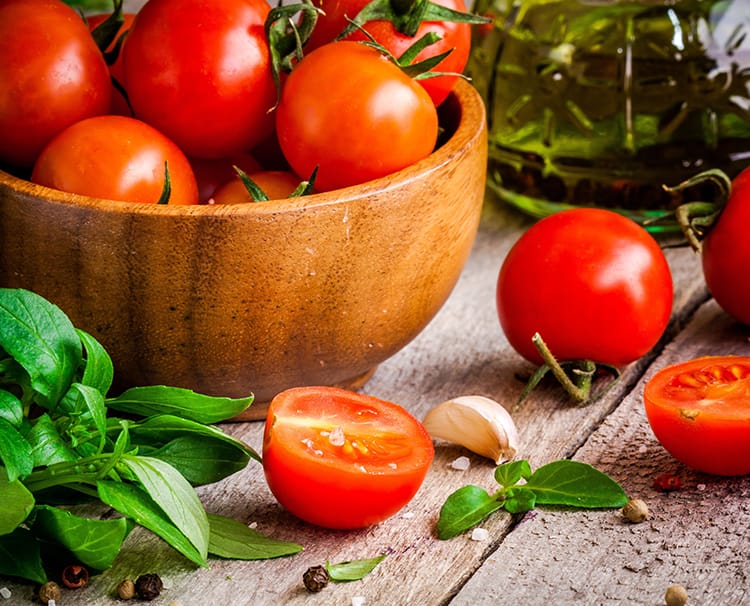 See AmaWaterways' original post by clicking here. Learn more about AmaWaterways' commitment to wellness or find out how you can eat this Italian favorite in its native country by adding a land program in Lake Como, Italy to your Rhine Castles & Swiss Alps river cruise!