Recipe: Austrian Pumpkin Soup – recipe courtesy of Ama Waterways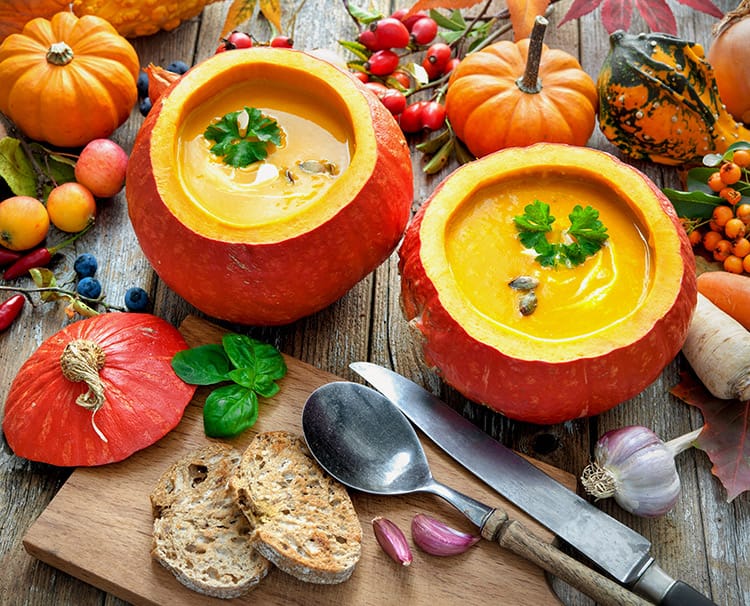 Cities in Austria like Vienna, Dürnstein, or Linz will have this as well as other amazing foods like sacher torte or Wiener schnitzel to try on Ama Waterways' Danube river cruise itineraries!
Ingredients:
Approximately 1 lb. pumpkin, seeded and diced (Hokkaido preferably)
32 oz. chicken or vegetable stock
1 onion, chopped
2 garlic cloves
1/2 tsp paprika
1 bay leaf
1 tbsp pumpkin seed oil
2.5 tbsp butter
Approximately 5 tbsp. pumpkin seeds
1 C heavy cream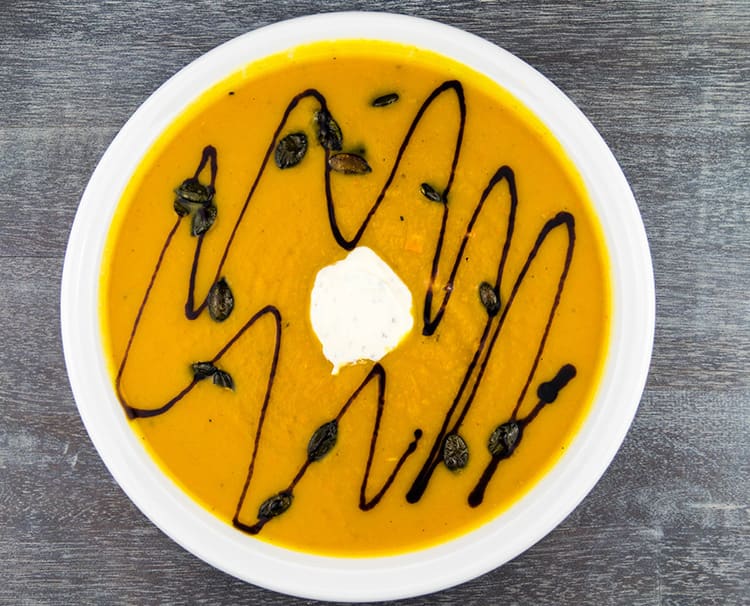 Preparation:
1. In a large pan, fry onion and garlic in the butter until fragrant.
2. Add the paprika, bay leaf, stock, pumpkin, salt and pepper. Simmer until the pumpkin is very soft.
3. Remove bay leaf and blend the soup. Add the cream and pumpkin seed oil and check the seasoning for taste.
4. Serve piping hot and sprinkle some pumpkin seeds to garnish.
Makes 8 servings.
If you want to read about the origins of Austrian Pumpkinseed Oil and festivals of the region, click here to see Ama Waterways' original post!
Ready to plan your European River cruise? Click HERE to get started! How about an ocean cruise? If that's you, click HERE for help planning your next ocean cruise adventure!