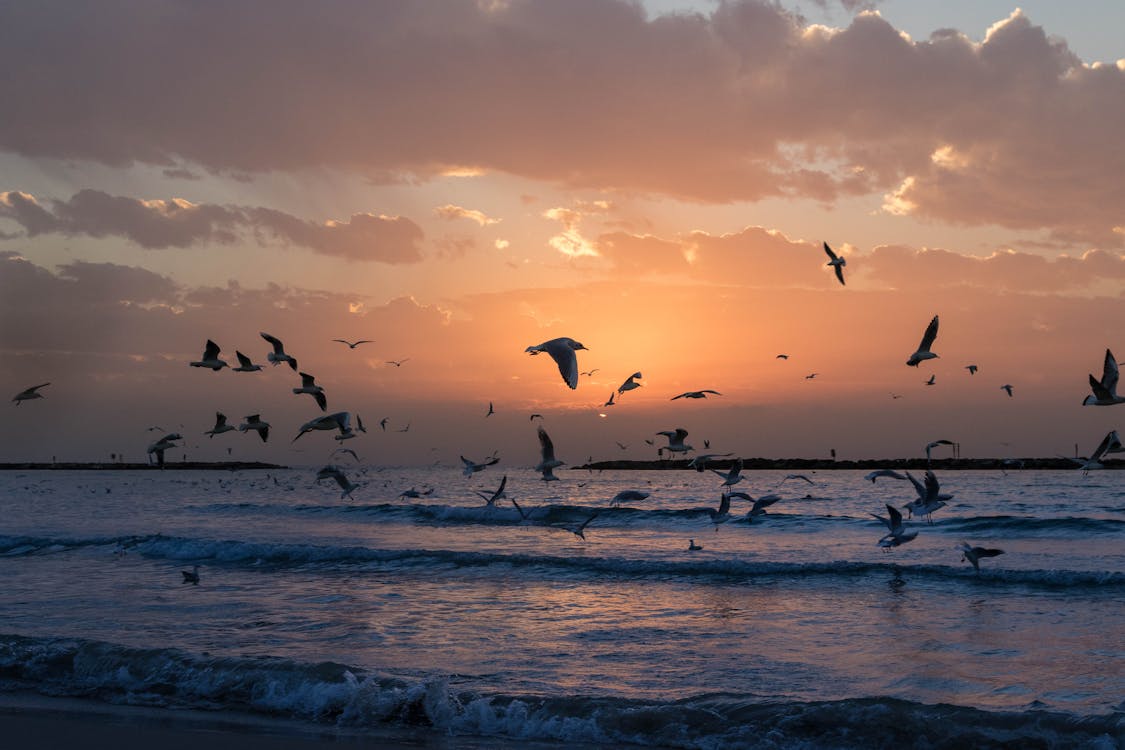 What kind of Person / Traveler visits Israel?
Everyone and anyone with a sense of adventure!
Is Israel Accessibility Friendly?
Israel's visitor numbers are seeing an unprecedented growth. More people from around the world are fulfilling their dream of visiting Israel. The Ministry of tourism is committed to enabling everyone who wishes to visit, regardless of any possible impairment. When it comes to accessibility, Israel is a world leader in legislation. From infrastructure to service, Israel is adapt to provide a smooth and accepting stay. Click here to visit the Access Israel website.
Israel Airport Authority
By law, the Israel Airport Authority is responsible for providing the physical infrastructure for the activity of the entities providing service to assisted passengers. However, according to transport regulations, the responsibility for handling assisted passengers and their baggage, from the moment of their entry into the terminal building, or their disembarkation from the aircraft, lies with the respective airline with which the passengers are flying. The actual service at Ben Gurion Airport is provided by ground handling companies. The service includes accompaniment and assistance to disabled passengers through the departure and arrival procedures.
Learn more about the very many details of accessible travel throughout Israel by clicking here.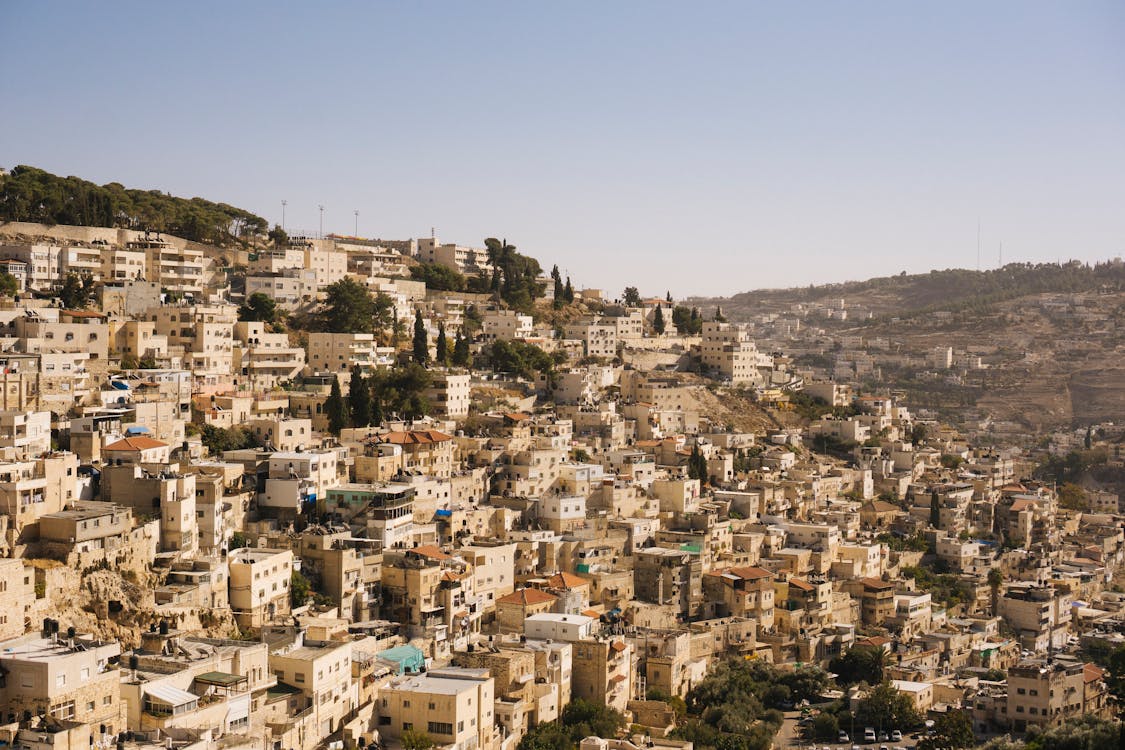 What should I pack?
Israel is a modern, developed country, and you can purchase virtually anything you need during your stay, including clothing, cosmetics, and hygiene products.
Summertime – If you are visiting Israel during the summer you will need lightweight clothing – short-sleeved and sleeveless shirts, shorts, sandals, beach shoes and a bathing suit. It's also a good idea to pack a sweater or jacket, since nights in the mountains and the desert can be cool.
Wintertime – If you are visiting Israel in the winter, you will need warm clothing, a coat (preferably a raincoat as well), good shoes, an umbrella, gloves, a scarf and other warm clothing. Weather in Israel is not cold as it is in Europe, but days can be rainy and cold.
Day Trips – It's a good idea to bring a small bag for day trips. If you are traveling to Eilat or the Dead Sea, it's a good idea to bring a bathing suit, since it is warm enough to swim there even in the winter.
Sun Protection – Sunscreen, a sun hat, and sunglasses are essential items throughout the year.
Hiking – If you are planning on hiking, you will need good shoes and a lot of water, either in a canteen or in several bottles. You will need a sleeping bag, tent, and camping equipment only if you are planning on sleeping outdoors.  Most youth hostels supply sheets and blankets.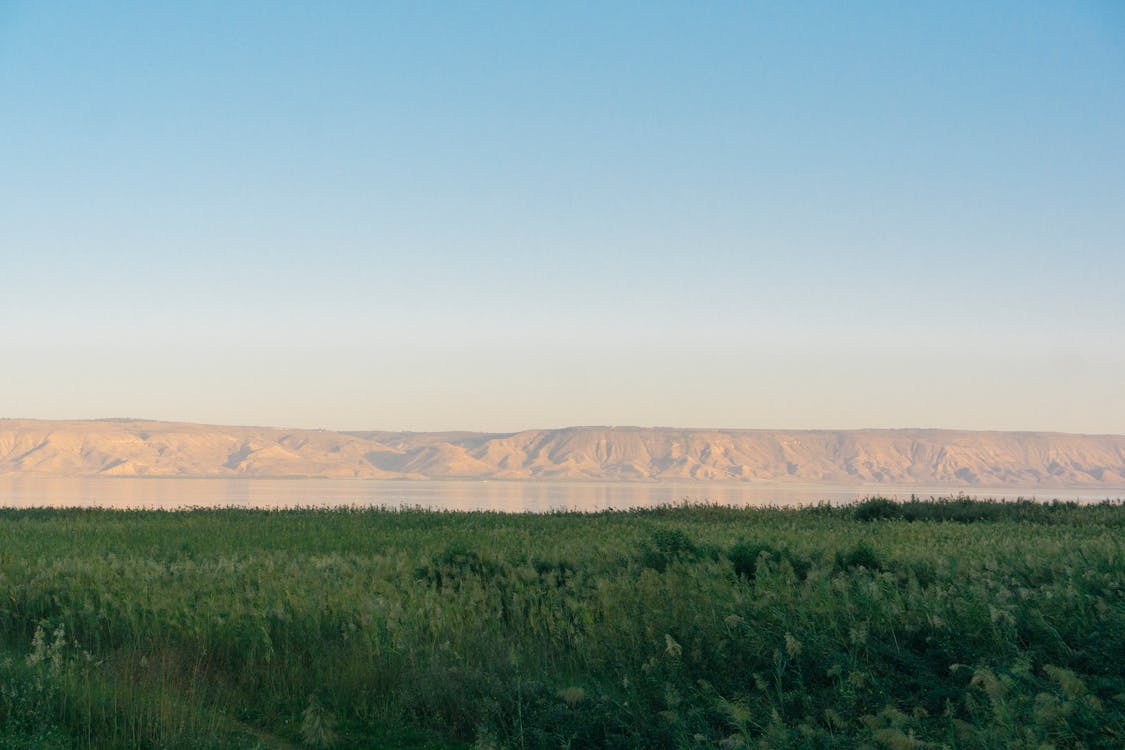 What do I need to know about Electricity?
​The Israeli power supply is single phase 220 volts at 50 Hertz. Most power sockets in Israel have three pinholes, but many of them will work with double-pin European plugs. Visitors who want to use shavers, traveling irons and other small appliances may need both transformers and adapter plugs. Almost all hotel rooms are equipped with hairdryers, and all have shaver sockets. For other appliances, Israel's electricity is 220V A/C, single phase 50-cycles; 110V-220V transformers can be used. If you don't have an adapter that seems to work, call the hotel's front desk or visit a hardware store.
What's the weather like in Israel?
With just only about 40 rainy days a year on average, Israel is known for its sunny weather, but bear in mind this is a 4 season country. Summers are long, lasting from April to October and the height of heat and humidity is usually around July-August. Fall and winter last from November to March. The southern city of Eilat enjoys nearly 360(!) sunny days a year, making it the hottest city in Israel (no pun intended). Temperatures can vary widely so just pack for the "right" weather and you'll be fine. Seasons overlap of course, but general guidelines are:
SUMMER (Jun/Jul/Aug/early Sep): Temperatures in the high 80º's, 90º's. Tel Aviv, and Tiberias will be hot and humid (like New York or Miami). Jerusalem is dryer and cooler, particularly at night. Masada and Eilat are extremely hot (110º+!)…but dry. There won't be a drop of rain.
SHOULDERS (late Mar/Apr/May/late Sep/Oct/Nov): Daytime temperatures will be very pleasant: 75º-ish in most of the country (but hotter at the Red and Dead Seas). Jerusalem will be in the 70º's, 50º's in the evening. There'll be some rain – nothing torrential.
WINTER (Dec/Jan/Feb/early Mar): Winter weather can fluctuate. Some winters are mild and sunny, some severe and overcast. There's often heavy rain and, in January and February, even snow sometimes. It'll probably be in the 50º's, 60º's most places, but in Jerusalem and the Galilee in the forties, and cold at night.
All trips – Like almost everywhere in the world, casual is the "rule" for everyday sightseeing. Bring good walking shoes or sneakers and "layers." Israelis (especially women) like to be "elegant casual" on evenings in Tel Aviv and Jerusalem. Some religious shrines require modest dress (arms and legs covered, and, occasionally, no pants for women). Don't forget your swimsuit and, for the Dead Sea, plastic shoes or aqausox.
Tip: Check the weather at http://www.ims.gov.il/
What's the transportation situation in Israel?
Israel is a small country, so getting around is quick and easy. The main forms of public transportation are buses and the national train service both offering a convenient, reasonably priced means of travel to nearly every destination in the country.
Taxis – Taxis are common in Israel for urban and interurban travel and can be flagged in the street or booked via phone or designated international apps such as GetTexi. There are taxis available in the cities, and taxi drivers are also happy to take you between cities. Check the price before you start your journey.
Shared Taxis: Shared taxis or "Sherut" are very popular. There are "Sherut" stations throughout the cities. Ask at your hotel for the nearest Sherut stand.
Bus & Train information:
Israel has one of the world's best and most inexpensive bus systems, with almost every city, town, village and settlement connected to the system.
High speed trains link Ben Gurion Airport with Tel Aviv, Jerusalem and Haifa, and there are fast and, efficient and inexpensive train service throughout much of the country. Rail travel is inexpensive and very easy to navigate.
Train Information Services: www.rail.co.il / Telephone: 08-6831222 or *5770
Busses Information Services: www.bus.co.il / Telephone: 1-900-72-1111
Tickets can be purchased at the ticket booths in the central bus station in each city or town, or from the driver. Most of the bus lines do not run on Shabbat or on Jewish holidays. Service ends on Friday afternoon and resumes Saturday evening.
Students are entitled to discounts on intercity bus lines. To receive a discount they must present an international student card when purchasing tickets.
Car Rental: Most international car rental groups have offices in Israel – and there are excellent Israeli car rental firms too. Your American or Canadian drivers' license is valid in Israel.
Air – Tel Aviv and Eilat are connected by multiple flights daily aboard Arkia, El Al and Israir, and there are also flights to Haifa and the Galilee.
What's the currency like in Israel & do I need to get it converted?
The Israeli currency is the Shekel (officially "New Israeli Shekel"), worth around 30 cents. Click here for the current conversion rate. On arrival in Israel, it's a good idea to use your bank-card to withdraw some Shekels from the ATM in the arrival-halls at Ben Gurion – or change small amounts of dollars/or travelers' checks at a bank or your hotel. There are ATM machines all over Israel and credit cards are widely accepted.
Changing Money – Unlimited sums of local and foreign money may be brought into Israel as cash, travelers' checks, credit cards or State of Israel bonds. Foreign currency of all kinds may be exchanged at the airport, banks, post offices, most hotels or licensed exchange agencies in large cities. A passport is required when exchanging travelers' checks. The rates vary from place to place, and banks charge a commission. It is recommended, though not obligatory, to carry a small amount of US dollars, since certain tourist sites, especially in the Old City of Jerusalem, take payment in dollars. More Information is available here.
Cash Withdrawal – Holders of international credit cards can withdraw local or foreign currency at banks which accept their credit cards. There are Automated Teller Machines outside most banks.
What travel documents do I need to visit Israel?
For U.S. and Canadian citizens, all you need is a passport that's valid at least six months longer than your date of arrival in Israel. (For stays up to three months, you don't need a visa.) All visitors to Israel must hold a passport that is valid for at least six months from the date they are departing the country. People with no nationality must hold a valid laissez-passer, as well as a visa back to the country that issued it.
Visitors are entitled to remain in Israel up to three months from the date of their arrival, in accordance with the conditions of the visa issued to them. Visitors intending to work in Israel must submit a request to the Ministry of the Interior for a special visa.
Israel no longer stamps passports at airports and most Land Crossings. Nonetheless, because at times technical difficulties arise, and at times, the border control must revert to back to the method of stamping passports, we recommend that tourists continuing from Israel on to Arab countries officially request that an Israeli stamp does not appear on their passport. The tourist must notify the clerk of this request before documents are stamped.
The "Electronic Gate Pass" – In accordance to section 13 of the law regarding entrance to Israel of 1952, an official inspector or police officer can request identification and proof of legal status in Israel. With this in mind, at a press of a button the Border Control station will print a card including the principle details of the traveler as in the first page of the passport. The card will also depict the date of arrival and visa information. This card is called The "Electronic Gate Pass" and it is a new and modern technological system instrumental in meeting the needs of the various Immigration, security, Airport and Tourism authorities as well as providing the tourist with the credentials necessary to prove his visa status. The "Electronic Gate Pass" replaces the system whereby passports were stamped. At the airport, this card allows the traveler to exit the arrival terminal without further delays.
The Gate Pass is an official form of identification while in Israel. We ask all tourists to keep the card at hand at all times as proof of their visa status. At the airport and designated Land Crossings, this card allows the traveler to exit the arrival terminal and continue to the luggage pickup area. The tourist is asked to keep the card at hand at all times.
​Tourist Visas – Many countries have a Visa Waiver Program with Israel, which allows their citizens to visit Israel without a visa arranged in advance. Before embarking on a trip, visitors desiring to stop in Israel on their way to other destinations must check if they need a prearranged tourist visa. The list of countries in the following link specifies from which countries tourists are required to present a prearranged visa. All Visa Waiver Program travelers must present a machine-readable passport at the port of entry in order to enter Israel without a prearranged visa; otherwise, a visa is required. This applies to tourists arriving with a passage card from countries with a Waiver Program.
Extension of Your Stay – ​Your visa can be extended (fee required) at the Ministry of the Interior office closest to you, please call their call center at: *3450 or dial 12223450.
Immigration & Customs
Upon arrival in Israel, visitors go to passport control and must present a passport that is valid for at least six months from the date of their departure. Please note, Israel has incorporated a new and modern technological system instrumental in meeting the needs of the various Immigration, security, Airport and Tourism authorities as well as providing the tourist with the credentials necessary to prove his visa status without stamping the passport. At a press of a button, the Border Control station will print a card including the principle details of the traveler as in the first page of the passport. The card will also depict the date of arrival and visa information. This card is called The "Electronic Gate Pass". The Gate Pass is an official form of identification while in Israel. Israel asks all tourists to keep the card at hand at all times as proof of their status. Arrival by Air and Land Crossings – Incoming travelers continue to the passenger luggage area after having their passports inspected. Carts are at their disposal. From there, they continue to customs control and to the airport exit. General information regarding the laws and policies of the Customs Authority can be downloaded here: https://taxes.gov.il/English/Pages/Guides.aspx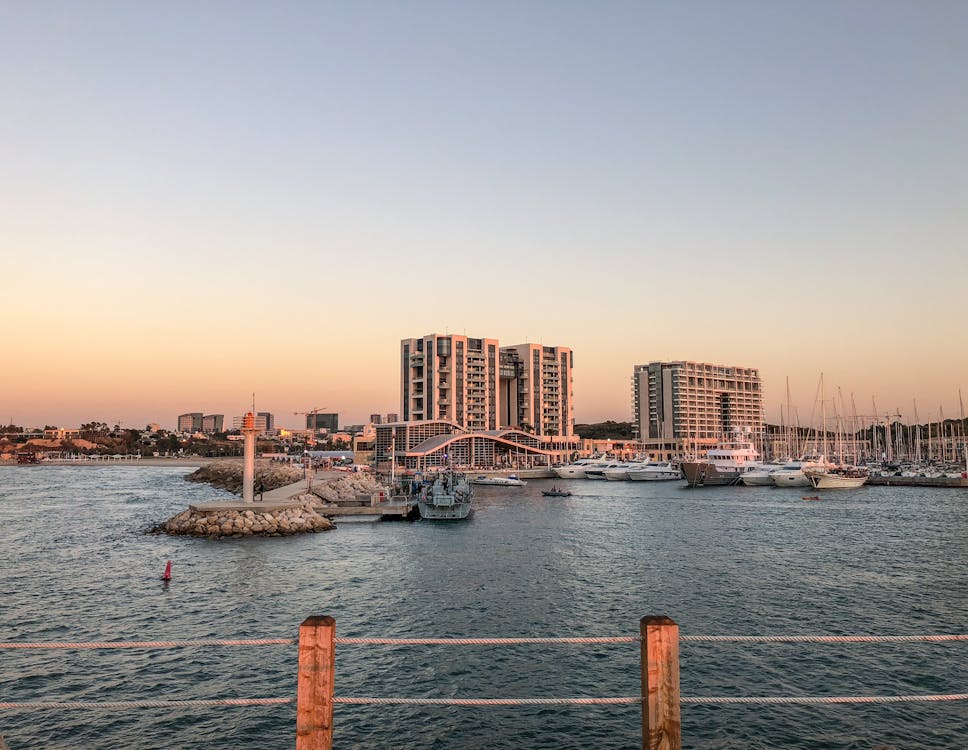 Isn't Israel a very long flight away?
Not nearly as far as you may think: just 10 hours from New York (it's quicker to fly from New York to Israel than from New York to Hawaii!), or 14 hours from Los Angeles. There are about ten nonstop flights a day from North America to Israel, on Air Canada, American Airlines/US Airways, Delta, El Al Israel Airlines and United. Plus you can connect to Israel through dozens of European cities.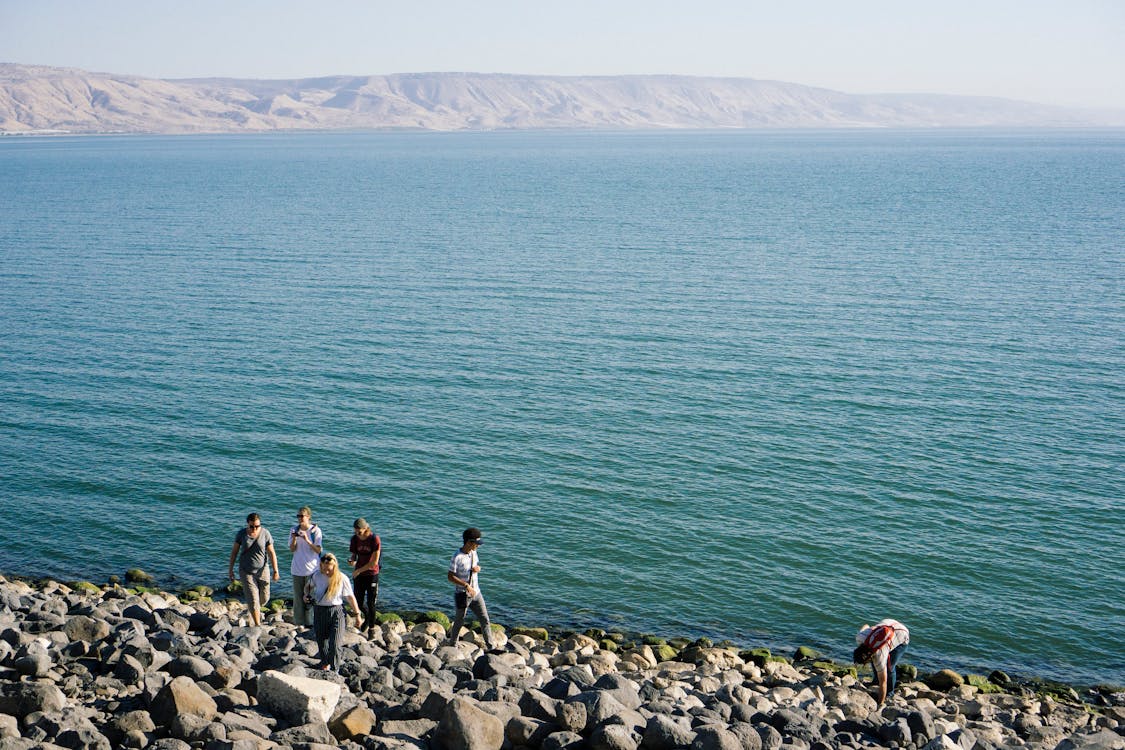 Is it safe to travel to Israel?
Yes, as safe as anywhere really. Every year between 3 and 4 million tourists vacation in Israel – and apart from those who fall in love with an Israeli – or with Israel – they all go home again safe and sound. The planes of 90+ airlines wouldn't fly to Israel if it weren't safe.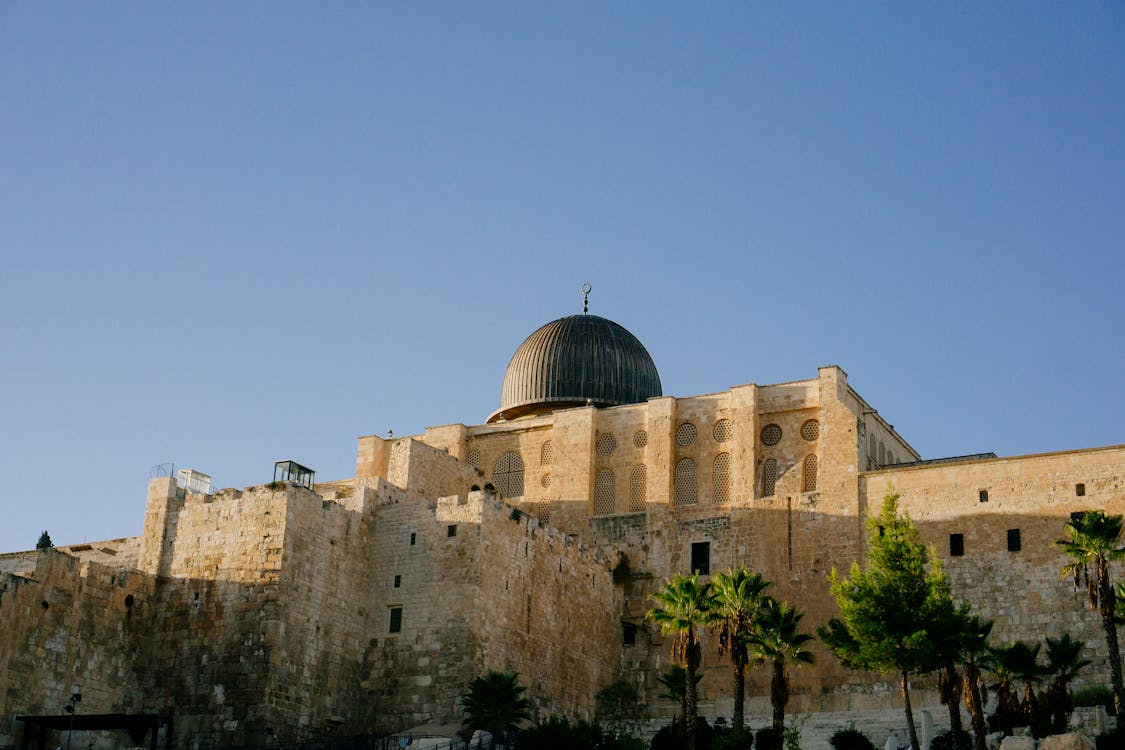 I hear there is a security interview before my flight…
If you are flying EL AL Israel Airlines (or from Europe on Arkia Israel Airlines or Israir), please know that the security precautions taken by Israeli airlines are the stuff of legend and the envy of the world's airlines. On check-in for your flights you will be asked a variety of questions during a security interview. Some of the questions may seem un-PC, intrusive, irrelevant or repetitive. Just answer truthfully, go with the flow and don't lose your cool. Remember, the questions are designed to protect you and your fellow passengers. When you leave Israel, the departure process is identical to that outlined above for all airlines.
What about health, medicines, vaccinations?
Israel is an ultra-modern country with the world's highest number of doctors per capita, and a health and hospital system that is the envy of the world. No vaccinations are required to visit Israel (unless you have recently been in an area where there have been epidemics of yellow fever, cholera or ebola). You can buy most standard over-the-counter equivalent of North American drugs in Israel. You can also bring supplies of your standard prescription drugs with you. (If you need to bring syringes and vials of medicine – bring along a letter from your doctor attesting to your needs, just in case.) If you need to see a doctor in Israel, check with your hotel concierge. Travel insurance (including medical coverage) is always recommended for all foreign travel.)
How can I keep in touch with my loved ones at home?
Most hotels have free wi-fi in the lobby, and some hotels provide it free in the room. Many hotels also have Business Centers where you can access e-mail and the internet without charge. American cell-phones that work overseas will work in Israel too. Israel is 6 or 7 hours ahead of the East Coast of the USA depending on the season.
I personally recommend renting or purchasing your own WiFi Hot Spot for this trip! Reach out and I can tell you more about this!
Ready to plan your great adventure of faith?
If so, Easy Breezy Journeys is here to make it easy for you! Just click HERE to get started!