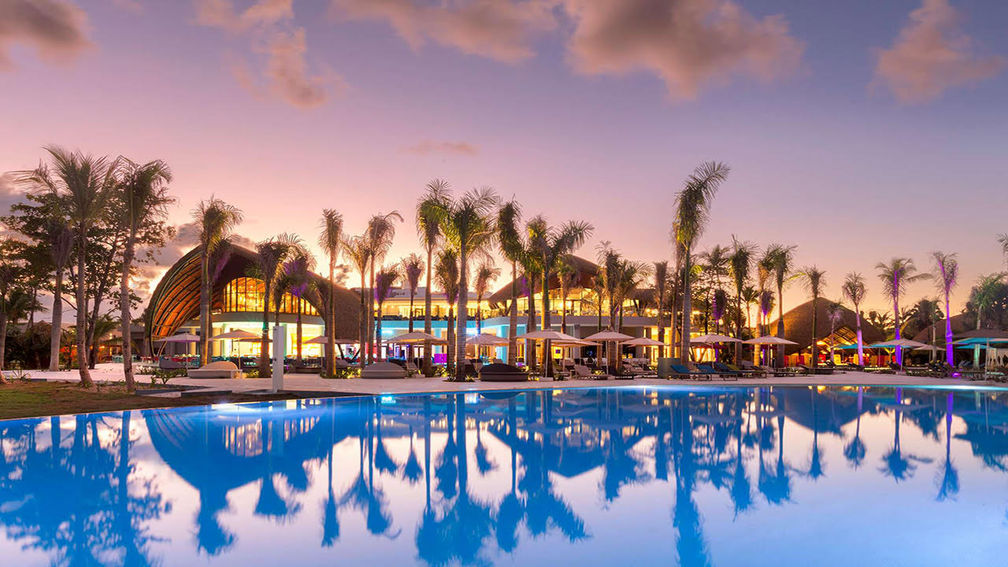 Caribbean Wellness Demand
The Caribbean has been known as a wellness tourism spot for a long time.
Many travelers want to destress after a long & trying time of lockdowns, quarantines, etc and as such are already increasingly booking trips to the Caribbean with the intent to rejuvenate.
This isn't just in the immediate future, but research indicates that global demand for wellness could see growth rate of 7.2% yearly, making it one of the fastest growing segment of travel.
Because of this, many resorts have been revamping their wellness programs & facilities to anticipate the next generation of world-weary travelers.
From their wellness-focused rebrands to newly added activities revolving around wellness, these Caribbean resorts represent a few of the new faces of health and well-being in the region.
#1 Rock House Turks and Caicos – Providenciales, Turks and Caicos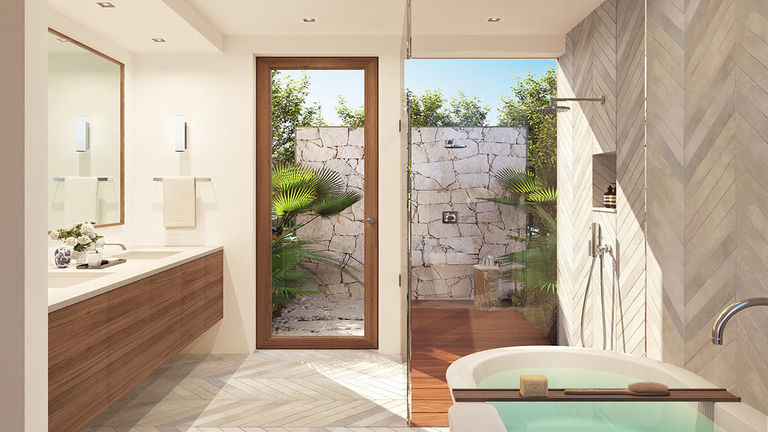 Honored to be called out as 1 of 20 of Forbes' top luxury hotel openings for 2022, Grace Bay Resorts' Rock House is anticipated to be the wellness cornerstone of Turks and Caicos.
Expected to open in the spring of 2022, this 5-star residential resort will offer a 100-foot infinity pool, which is the biggest in Turks & Caicos, at the top of a 25-foot cliff of limestone. At the base of the cliff, you will be able to lounge on the resort's private beach.
Wellness seekers will especially appreciate additional privacy & customized service at this resort, which is Mediterranean-inspired. You'll get the chance to commune with nature in your very own outdoor garden shower, which is incorporated into every 1 bedroom and 2 bedroom cottage!
Their nature trails & tennis courts offer even more active wellness activities, which is a great day activity before visiting the spa. We expect the resort to roll out 3 & 4 bedroom homes next year.
#2 Grand Hyatt Baha Mar – Nassau, the Bahamas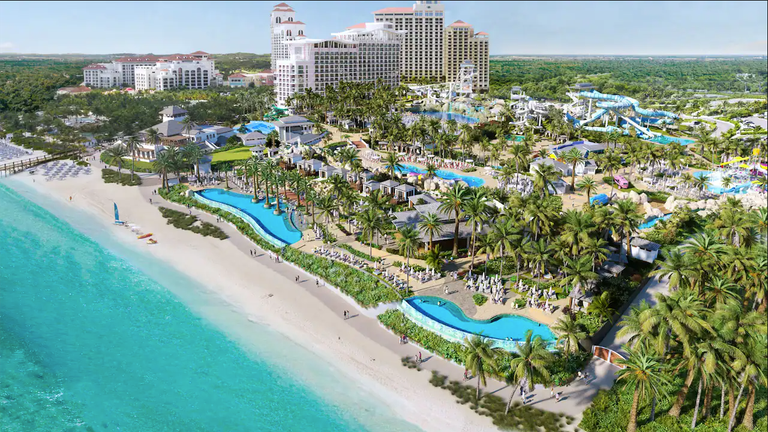 The Grand Hyatt Baha Mar is the Caribbean's 1st & only Espa spa, an international wellness company that provides well-being holistically through all-natural skincare as well as aromatherapy.
The spa recently implemented new Infuz IV Nutrition Therapy, where you can select from 6 different IV drips or 7 vitamin shots to gain faster physical recovery.
After these lovely treatments you can unwind at the resort's 15-acre beachfront waterpark called Baha Bay.
With huge, tall waterslides, a surf simulator & also a brand new lazy river are just some activities you can look forward to enjoying when staying here. You can also take advantage of the nearby Pavilion, which is the largest casino in the Caribbean! Also, private cabanas dotted throughout the property offer a lovely relaxation point for lounge days at the beach or pool.
To top it off, you can even can unwind at a 1 or 2 bedroom suite at The Reserve, which is like a hotel within a hotel concept that Grand Hyatt Baha Mar offers which gets you access to butler service 24/7 plus an exclusive entrance. These luxury suites offer ocean views, poolside access & increased privacy, so you can escape and relax in comfort.
#3 Club Med Miches Playa Esmeralda – Miches, the Dominican Republic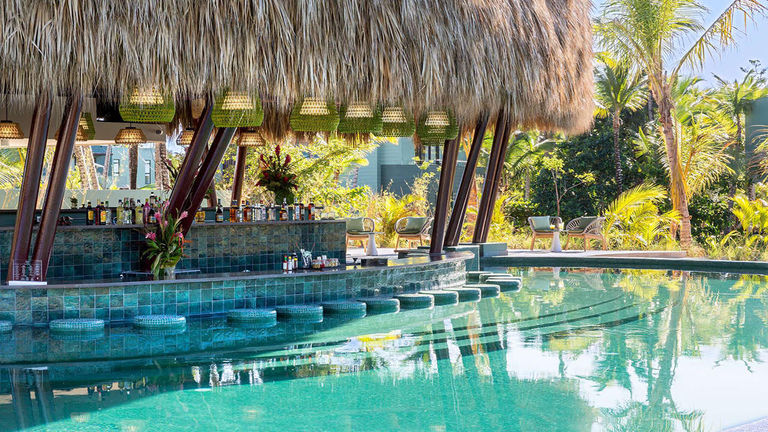 This all-inclusive resort is the first and only resort in the Miches region of the Dominican Republic. Club Med Miches Playa Esmeralda reopened in June 2021 & has already welcomed travelers back.
Out of its 4 boutique villages, the adults-only Emerald Jungle allows you to unwind next to a relaxing natural backdrop, serene both inside & outside!
The luxurious rooms feature a Caribbean jungle decor that mimics the Caribbean oasis outdoors. You can also kick back at the secluded Zen pool (one of my favorite Club Med features), detox at the swim-up wellness bar or even connect with your body and mind by doing treetop yoga!
#4 – Banyan Tree Spa Mayakoba – Riviera Maya, Mexico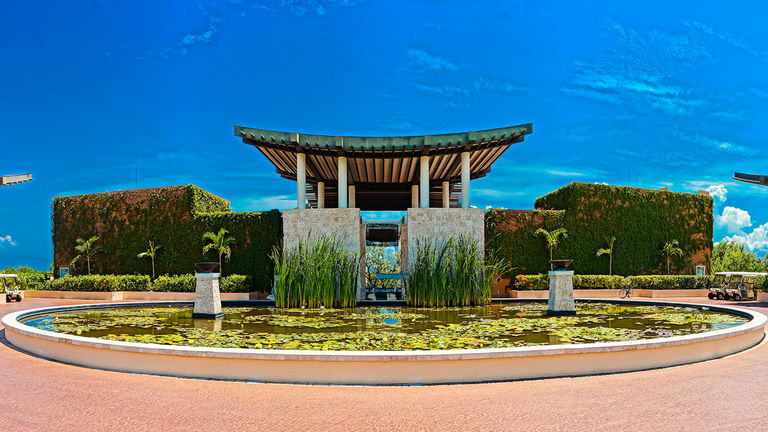 Banyan Tree Spa Mayakoba, is now offering the Wellbeing Sanctuary which started in late 2021. This immersive program utilizes pre-sleep routines to relax you, hand-created meals made with local ingredients & workshops for wellness to help promote holistic well being & health.
Banyan Tree Spa's wellness philosophy centers around Asian holistic therapies, & therapists here draw on 350 or more hours of training at licensed Banyan Tree Spa academies exclusively in Thailand and Indonesia.
At the end of your stay, you can take home a wellness guide that advises how to maintain the wellness practices learned at the Wellbeing Sanctuary.
#5 – Aurora Anguilla Resort & Golf Club – Rendezvous Bay, Anguilla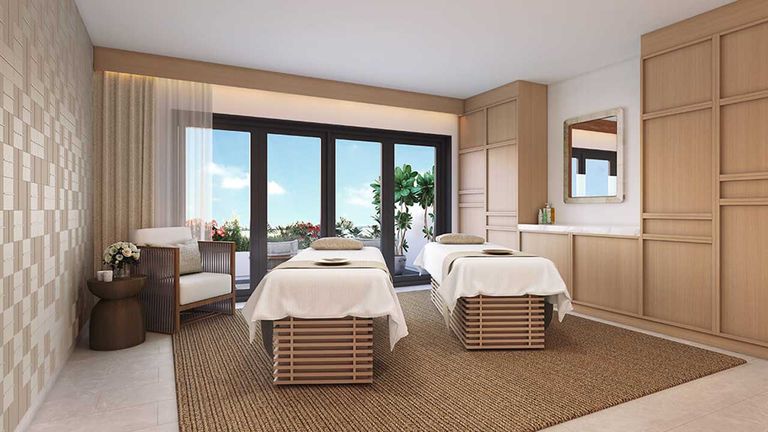 Formerly called the Resort & Residences by CuisinArt, Aurora Anguilla Resort & Golf Club just reopened with new branding as well as new ownership in December 2021.
Not only is the resort offering food grown in its 16,000 square-foot hydroponic farm, the resort has enhanced the wellness center & spa. At their Sorana Spa, you can unwind with a treatment or a relaxing massage customized just for you! The fitness center has advanced machines & multipurpose areas.
The resort is offering a complimentary 6th night stay for arrivals through August 2022. Plus, you will have a resort credit in accordance to each accommodation level. Upon arrival, you'll also get a welcome amenity, a resort-exclusive gift plus daily breakfast for two.
Ready to plan your next tropical escape? If so, Easy Breezy Journeys is here to make it easy for you! Just click HERE to get started!