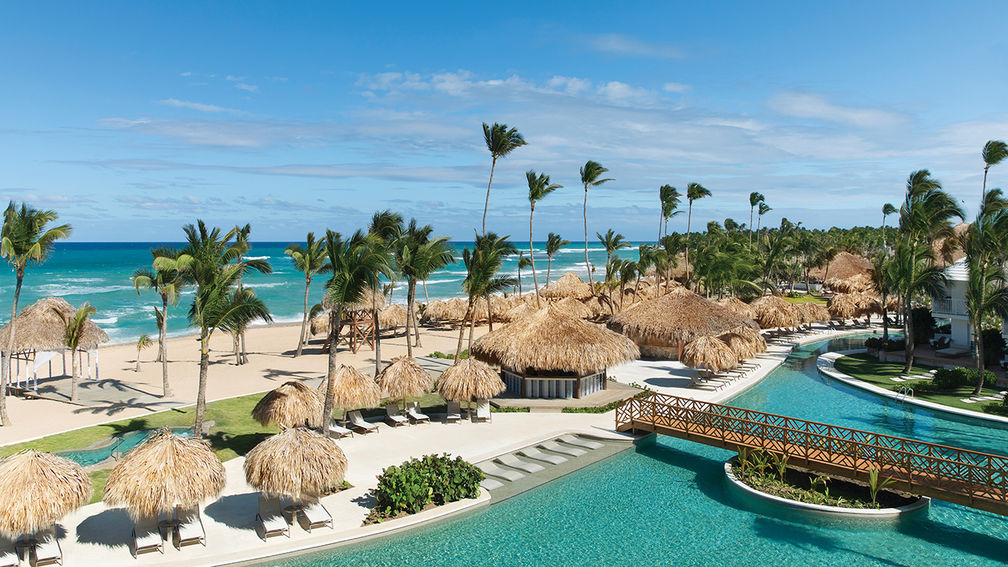 A cold glass of Champagne makes its way to your hand within moments of arriving at the Excellence Punta Cana resort – a lovely all-inclusive choice – before they whisk you away to the private check-in lounge for guests staying in the Excellence Club accommodations.
"Relax. We want you to feel at home here," is a very common vibe that you might hear from the concierge as they provide you with the new Excellence Collection smartphone app information to make it easy to stay here, the app is a hub for resort information, including things like maps, menus & entertainment schedules.
This would be the first of many times where the belief system of Excellence Punta Cana will be obvious. Everything about your stay likely will create a sense of having a home away from home, & it all begins with the property itself.
Hotel Amenities and Guestrooms
Though Excellence Punta Cana features 461 rooms including some 18 categories, this is a fairly large adults-only oasis that still makes it feel intimate in all the right spots. Offering 4 pools, a garden, a little shopping street, plenty of prime stretches of beach, and tennis courts, you are easily able to spread out & find their own pace to relax and have a great time.
Dining options are plentiful as well, with 9 a la carte restaurants, 1 buffet and 1 beach snack bar at your disposal. Also as a Excellence Club guest, you'd have access to 12 bars.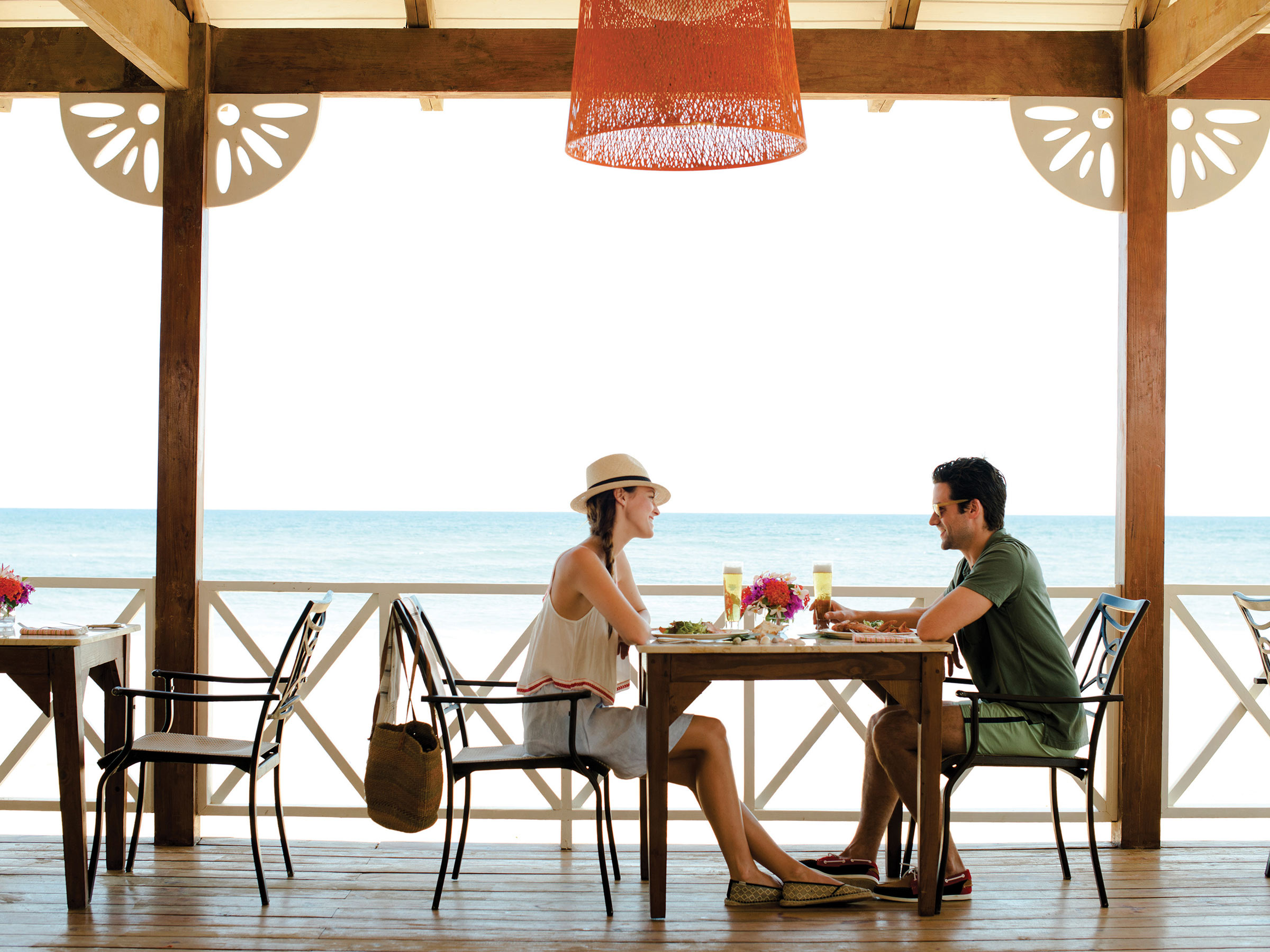 At every meal, you can try something new, enjoying a global adventure at every dining opportunity due to the many options available such as the Italian, French, Mexican, & Asian-inspired restaurants.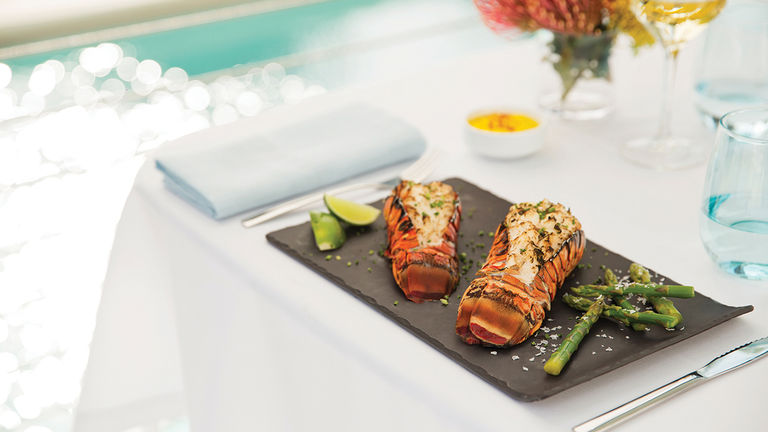 There are 9 a la carte restaurants at Excellence Punta Cana, including one with a seafood-intensive menu. Yum!
Accomodations
In your room, you will find everything needed to make you feel right at home. Staying in 1 of the 183 Excellence Club accommodations means you'll get upgraded amenities such as Bvlgari toiletries & upscale liquors as part of the all-inclusive offerings.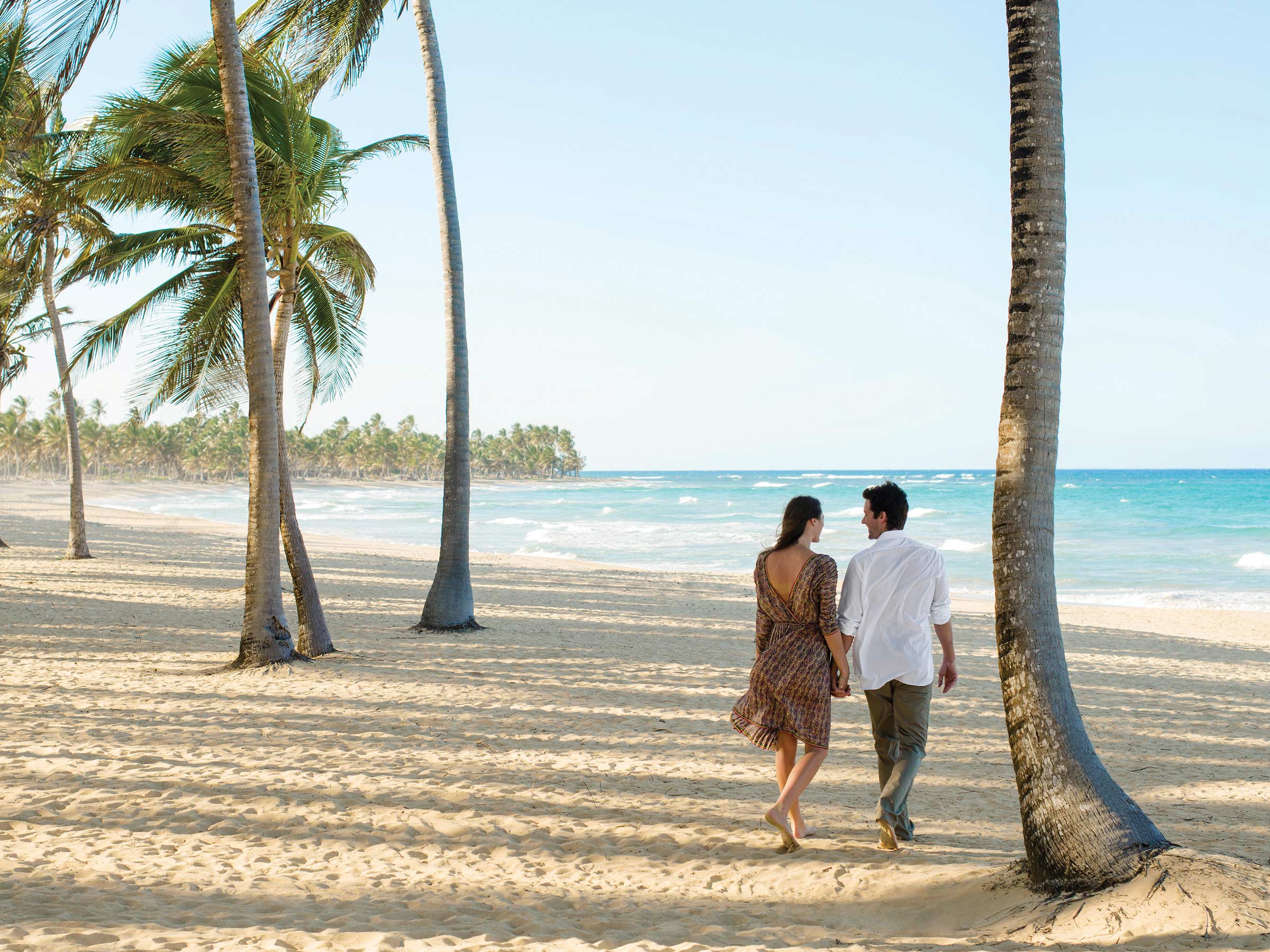 Excellence Club rooms are located near the front of the resort, so you'll never have to walk far to the beach, dining options, or even one of the two pools exclusively set aside for Excellence Club guests.
Other perks include an exclusive restaurant, a private area on the beach, 1 Aqua Wellness treatment at the spa and more.
Since it is an adults-only property, Excellence Punta Cana is perfect for couples, a girls getaway, or families with grown children. If you like to be close to all the action, swim-up suites allow you to go straight from your room to the pool.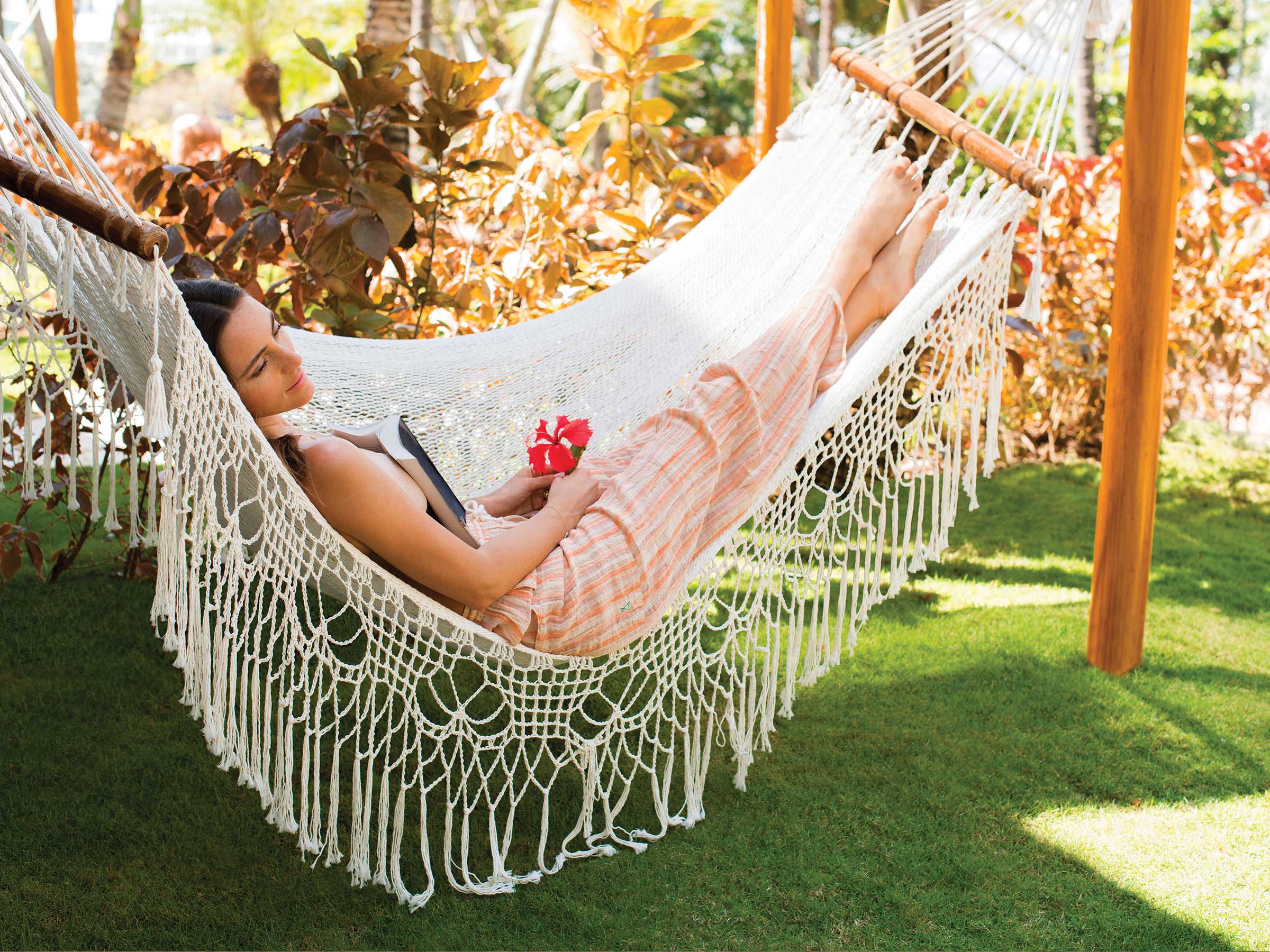 Meanwhile, the variety of Excellence Club suites featuring private pools and terraces certainly lend themselves to a very romantic getaway.
Whether you're by the pool or in your room, you'll find yourself in a location that blends traditional Caribbean plus and modern architecture.
Staff or Family?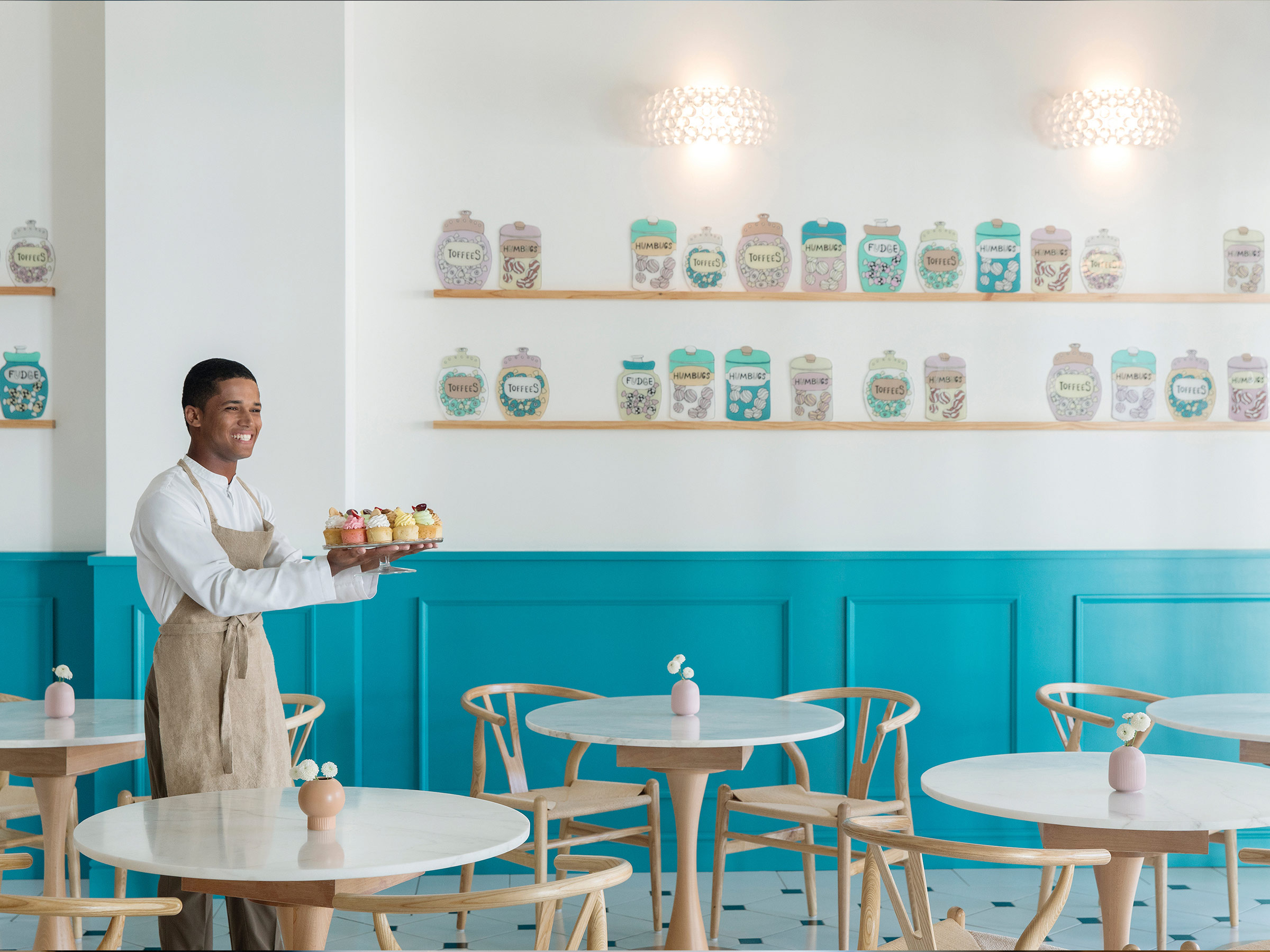 The incredibly attentive staff allow you to relax even more, knowing that everything is handled, because the staff at Excellence Punta Cana go above & beyond to make certain every detail is thought of.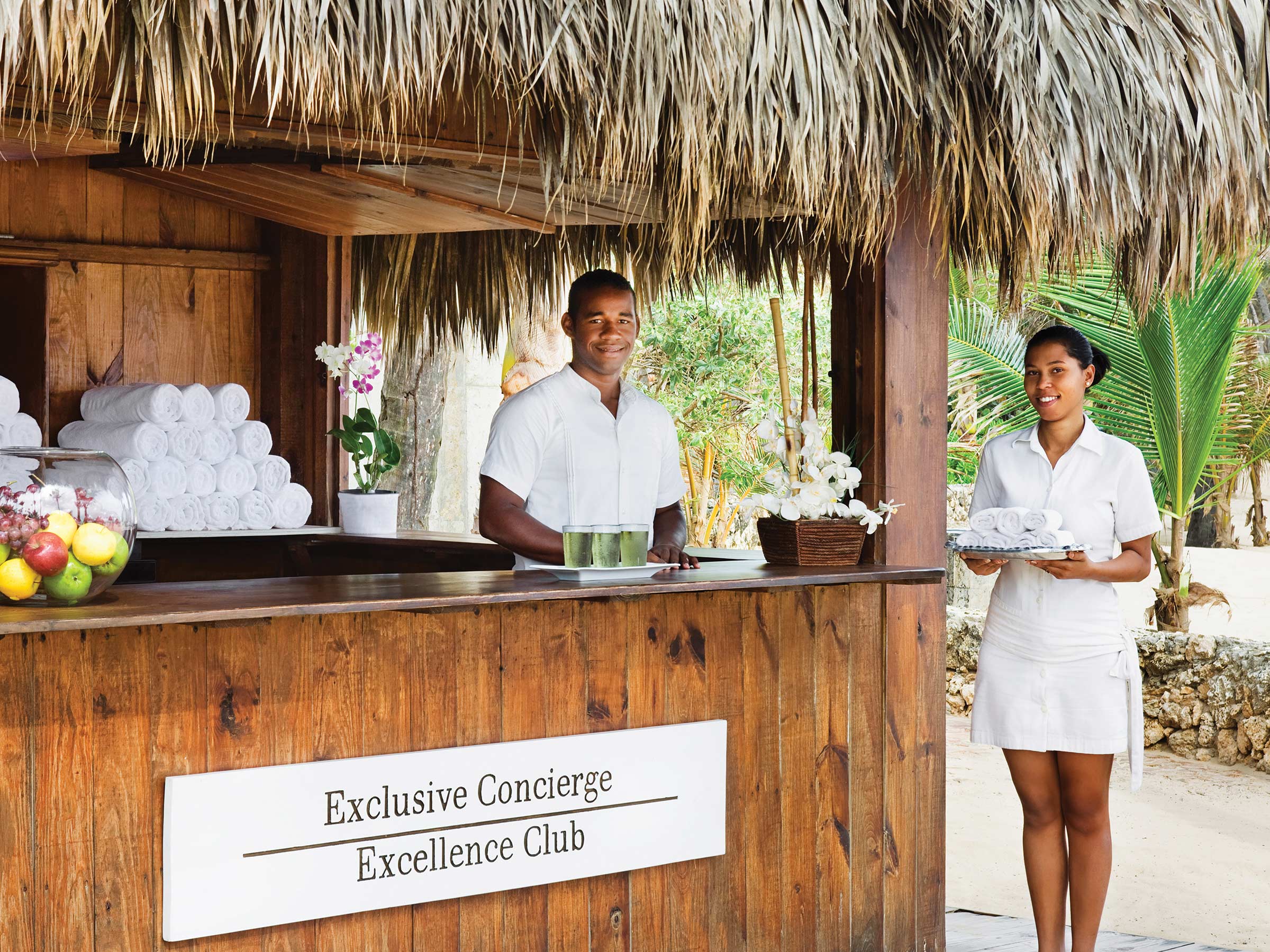 Case in point: I heard from another traveler that just few nights before her departure, she was stopped on their way to the pool and asked if she had taken her on-site COVID-19 test in preparation for her return to the U.S. She was really pleasantly surprised that this staff member with whom she had not interacted with previously, somehow knew that her departure was coming up.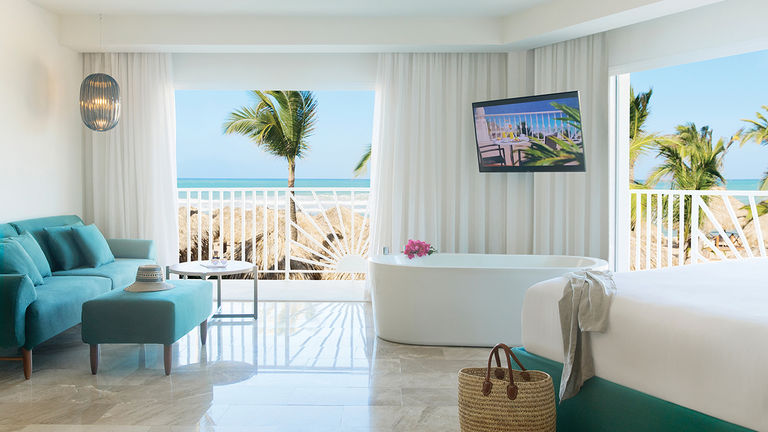 I have heard several stories of loyal guests who return to Excellence Punta Cana annually, some of them several times per year, because they have created such a strong bond with the resort staff.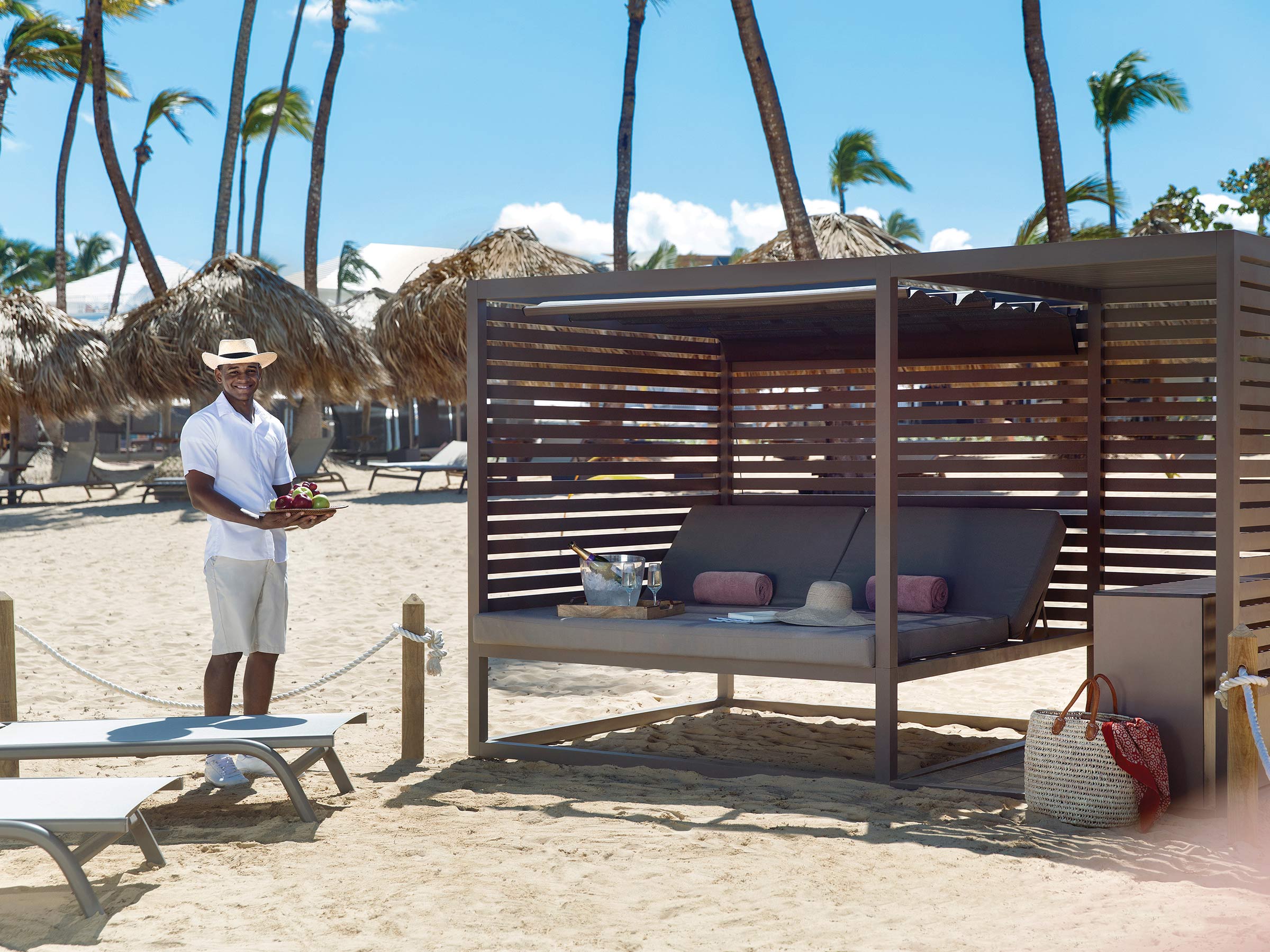 COVID-19 Precautions and Protocols
If you are concerned about COVID-19…. All staff members at Excellence Punta Cana are fully vaccinated and still wear face coverings — albeit transparent ones, so you can still see their smiles.
Ready to Go?
Ready to plan your next all-inclusive tropical escape? If so, Easy Breezy Journeys is here to make it easy for you! Just click HERE to get started!