With just a little bit of planning you can stay in great shape during your cruise vacation even with all that great food! So many of today's modern ships provide so many activities and dining choices that you could possibly even return home in better shape than when you left for your trip.
If you can imagine that you would ever go without your traditional gym experience, you'll be delighted to find that there is everything from jogging to equipment to classes to training on board most modern cruise ships.
If you prefer to make your activity fun, you'll find no shortage there either. Keep reading to find out more about all the ways you can save it while on your vacation.
Wear an Activity Tracker
Tracking your steps is a great way to stay fit on a cruise because you can see by walking around the ship how many steps you can hit and setting a goal for this would be a great way to meet your fitness goals!
No Cost & Very little time: Taking the Stairs
Taking the stairs is the single most effective way to stay fit on a cruise without much planning. While I don't recommend it when you're dressed up for dinner, it's a great cardio workout especially on larger ships with anywhere up to 15 to 20 decks.
Solo: Do an Abs Challenge in Your Stateroom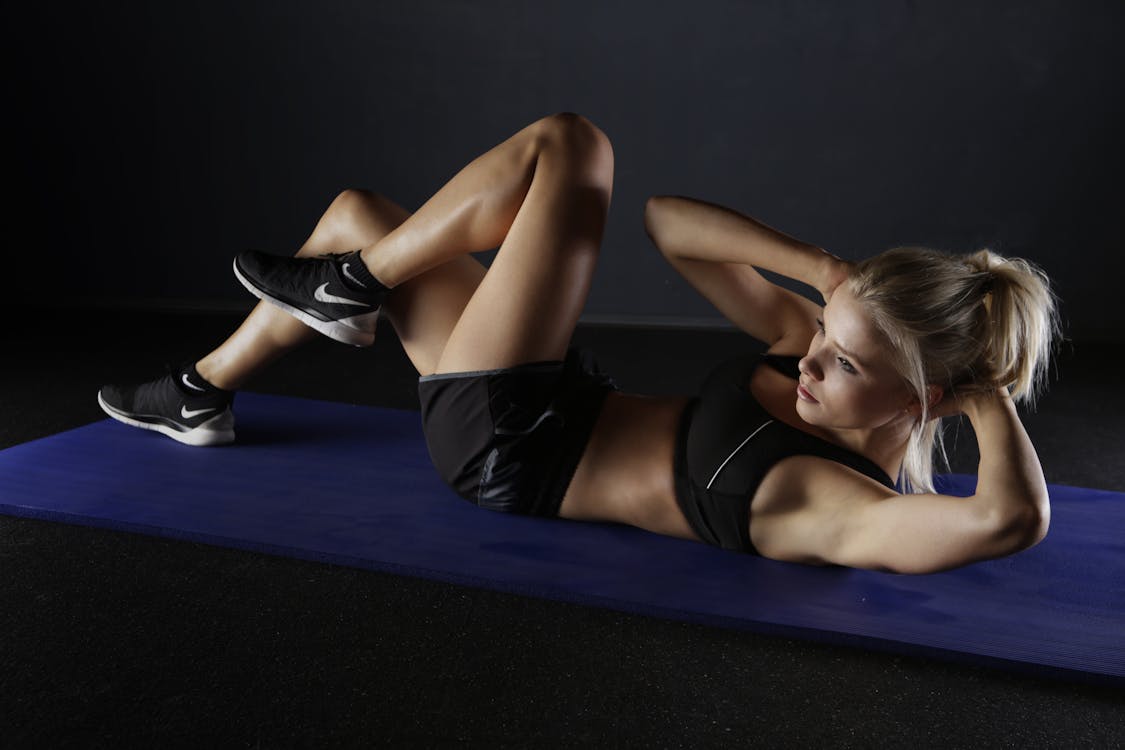 If you really don't want to go to the gym, but you want to do a little work out in your room, try a daily abs or good challenge in your room. Just look one up before you leave for your cruise, bring a portable speaker with some music and do something like a 15 minute workout. Perhaps even your family, friend, or partner would join you in the challenge!
Abs are Made in the Dining Room
The variety of food on modern cruise ships is nothing short of amazing for staying healthy at sea. There are plenty of low-fat, low-carb, and vegetarian choices. In the evenings, whatever regime (or not) you're following, you can always go a little healthier. There's no obligation to have four courses. Say no to bread rolls, skip the fries, go for grilled rather than fried dishes, and go easy on the desserts. You can always ask for a small portion. Also, healthy doesn't have to mean tasteless. On the contrary, there are so many options!
Traditional Fitness Onboard
Jog On Deck
Did you know the most precious offer an upper deck where you can walk, jog, or run? It's beautiful up there with great views of the see you at the port where you're pulling in and is a great way just to go out and see how the weather is doing before you start your day.
Work With a Personal Trainer
Most, if not all cruise ships have really great personal trainers that are highly qualified to help you meet your goals while on board. You can do private sessions or your trainer can recommend you for some classes.
Push Yourself With a New Class
Many of today's luxury cruise ships offer state-of-the-art fitness centers and might have classes your gym at home doesn't have. Why not try a new class?
Take Up Yoga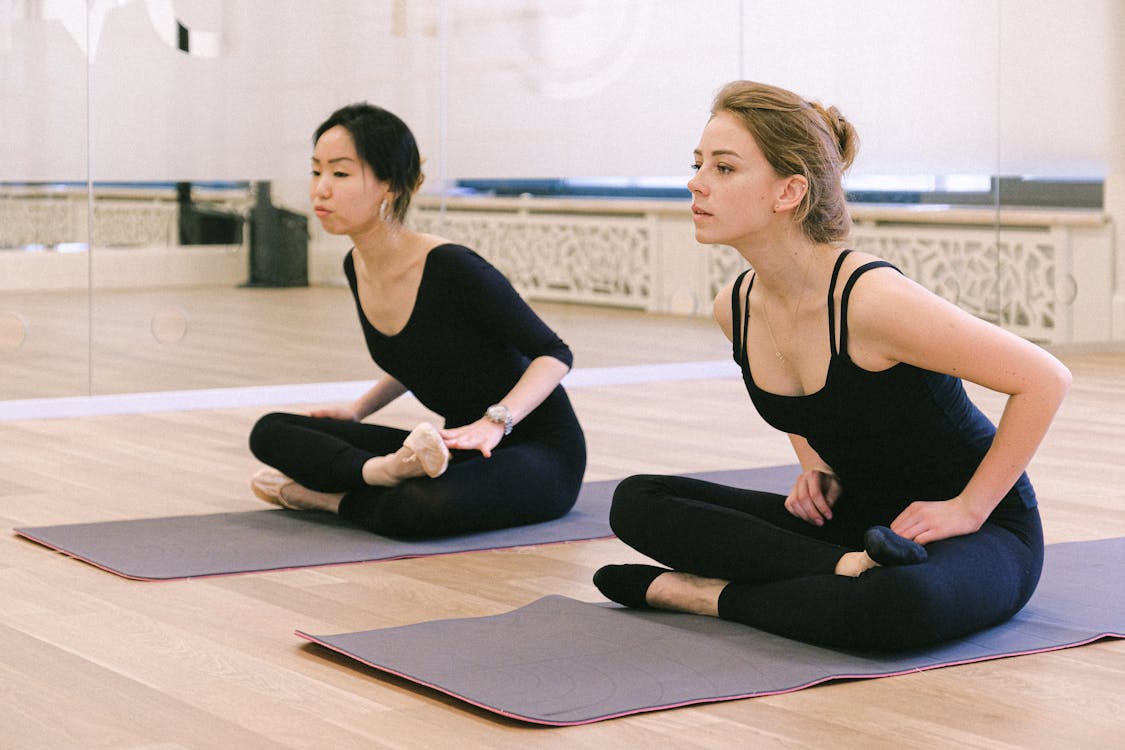 Most ships also offer classes such as yoga which are great for muscle tone, flexibility, strength, and calming your mind. If you haven't done yoga before – don't think it's easy. But any good Yoga Instructor will be able to help you whether you're a beginner or advanced student.
Try a Spin Class
Spin class is an awesome way to get in shape and gives you a pretty quick and energetic workout. With great music you'll get some great group energy and burn tons of calories.
Mental Health: Spend Time in The Spa
Health is a holistic and a day pass to the spa is going to make you feel fabulous. Enjoy a steam, sauna, or heated lounger.
Fun Ways to Fitness on a Cruise
Go Kayaking
If you want a great upper body workout but zero impact & a peaceful way to connect with nature, kayaking is a great activity which gives you a different kind of perspective because of the low position in the water. There are kayaking tours in ports everywhere. For example, a kayak tour in Bermuda will guide you along the rocky coast lines past little islets where you can see bright fish in the water below.
Lace up Your Hiking Boots
Some itineraries are simply made for this. The Norwegian fjords are a great, picturesque, safe way to enjoy hiking. Alaska has hiking trails which are amazing as well – but know it's best to take an excursion. The terrain & wildlife there are a little bit more extreme. There are also lots of interesting and challenging hikes in the Caribbean for amazing views!
Join a Cycling Tour in Port
Cycling is not only a great way to save it but also perfect for exploring a new city or taking in the countryside or a beautiful coastline. In Helsinki, you can bike around ancient city walls, through the parks or along the waterfront. In Key West you can take a tour on bike around the 8 mi.² island.
Swim in the Sea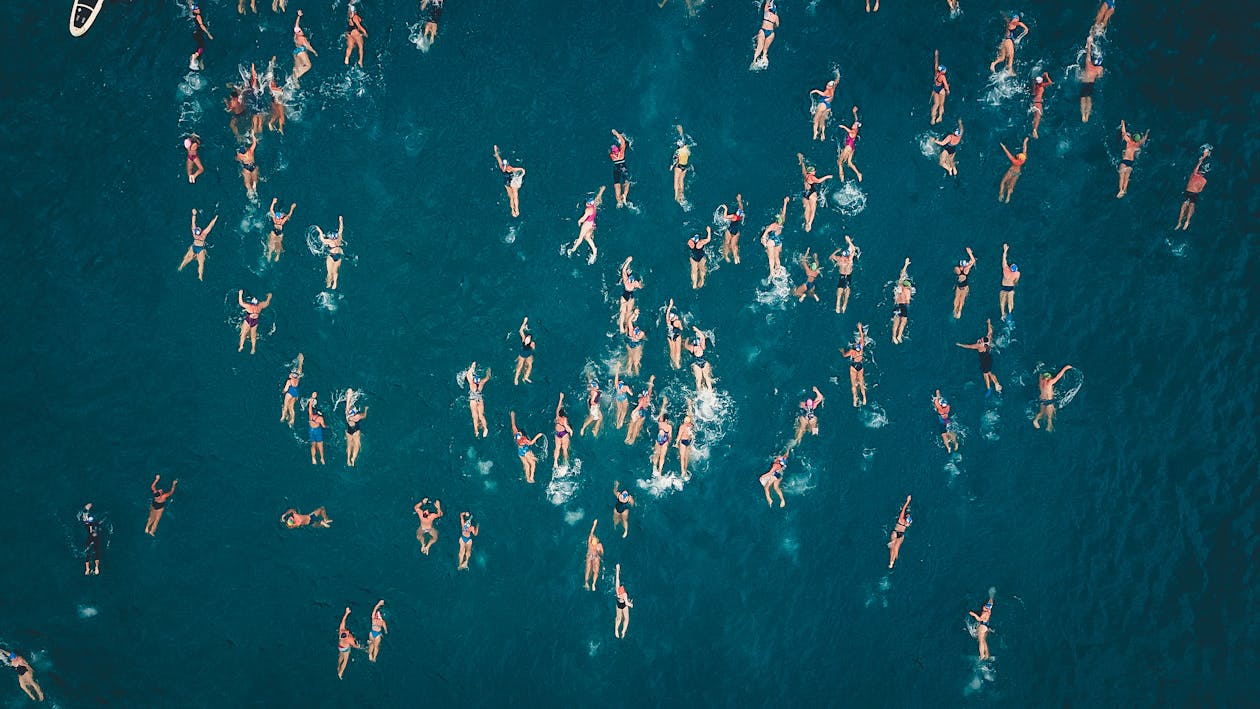 You can swim in the ocean a few different ways on your cruise. Some of the best Caribbean beaches for swimming on the Caribbean are in Grand Cayman, St. Thomas, St. John, and Tortola.
Another great way to stay fit on a tour or on your own is snorkeling! If you are swimming and exploring you might burn between 250 to 300 calories per hour snorkeling.
Swimming in general is a high calorie burner so be sure to choose excursions that take you to a good safe swimming beach & maybe even for a long swim in the sea. Be sure to do your research first and be sure to be aware of currents, motorized sports in the area and reefs.
Have fun dancing the Night Away!
Obviously this is my first pick if you know me! There's no need to visit a fitness center to join a dance class. DJs often have fun line dance or salsa classes. You can also enjoy dancing in the night club!
Ready to plan your next cruise?
If so, Easy Breezy Journeys is here to make it easy for you! Just click HERE to answer a few quick questions and we'll get started!