On May 24, President Joe Biden signed legislation into law – H.R. 1318, the Alaska Tourism Restoration Act –giving cruise lines the green light to sail as soon as this summer and essentially saving Alaska's 2021 cruise season.
Please note that cruise lines are still required to meet guidelines set by the U.S. Centers for Disease Control (CDC) to guard against COVID-19.
The bill temporarily exempts large cruise ships sailing in Alaska from compliance with the Passenger Vessel Services Act (PVSA) which requires foreign-flagged ships sailing between two U.S. destinations or bound for Alaska to stop or start their itineraries in Canada.
Now Alaska-bound vessels are allowed to bypass those PVSA restrictions, so large cruise ships can sail directly from U.S. ports like Washington State to Alaska without stopping in Canada first.
Prior to the pandemic, cruise season in Alaska would start in late spring and extend through the summer or sometimes the first few weeks of fall. The sun is shining and the ocean is calling with plenty of opportunities for cruise travel to the Last Frontier, where tourism is an important industry, especially for many southeast communities in Alaska.
The following cruise lines are committed to the great Alaska comeback:
Princess Cruises
Princess Cruises – the best known cruise line for incredible Alaska Cruise Experiences – is visiting signature ports, glaciers and attractions in Alaska on their upcoming, round-trip 7-day cruise on Majestic Princess, a MedallionClass ship with plans to depart on July 25th through Sept. 26th from Seattle.
Guests can expect to experience all that Alaska has to offer by visiting the 3.3-million-acre Glacier Bay National Park; the 49thstate's capital city, Juneau; the Gold Rush-era town, Skagway; and the quaint seaside port, aka the salmon capital of the world, Ketchikan.
Celebrity Cruises
Celebrity Cruises is sailing 7-night itineraries roundtrip from Seattle on the Celebrity Summit ship which was part of a $500 million fleetwide 'revolution' project to elevate every detail and revamp every guest experience.
Celebrity's Alaska cruises will take passengers to unforgettable coastal getaways on the line's popular Alaska Dawes Glacier Cruise to awe-inspiring destinations like Ketchikan, the best spot for flightseeing excursions of the Misty Fjords; Endicott Arm and Dawes Glacier, a 30-mile-long stretch with must-experience highlights surrounded by granite cliffs, mountain valleys and sparkling waterfalls; Juneau, where there are more hiking trails than roads; and Skagway, where visitors can explore the Yukon on the White Pass Railway.
Royal Caribbean International
Royal Caribbean International will launch its Alaska season with their 7-night cruises on their returning favorites Serenade and Ovation of the Seas. Both ships are expected to embark from Seattle with roundtrip itineraries.
"Any traveler who visits Alaska immediately understands how special it is, given its natural beauty, the welcoming locals, and the culture carefully preserved over centuries. The past year has been a challenging time for us all, and the Alaskan communities heavily reliant on cruise tourism have felt it deeply. To see the communities, industry and government successfully pass a solution that will help bring these communities back to life shows the great progress and clear paths we can make together. We are confident this is just the first part of our return to cruising from the U.S."

-Michael Bayley, president and CEO, Royal Caribbean International
Holland America Line
Holland America Line returns to Alaska with round-trip, 7-day cruise itineraries aboard Nieuw Amsterdam. Starting July 24 through October 2, cruise-goers can discover the iconic and authentic Alaskan experience by embarking on the "Alaskan Explorer" itinerary visiting Juneau, Sitka, Icy Strait Point, Glacier Bay's majestic glaciers and sportfishing in Ketchikan.
Holland America Line has been cruising to Alaska for nearly 75 years, and we feel deeply committed to trying to help our friends in 'The Great Land' get back on their feet in any way we can this summer. Given the recent positive collaboration from the CDC, as well as optimism about a resolution with the PVSA, we feel like it's now or never to give ourselves a chance to bring cruising back to Alaska this year.

– Gus Antorcha, president of Holland America Line
Norwegian Cruise Line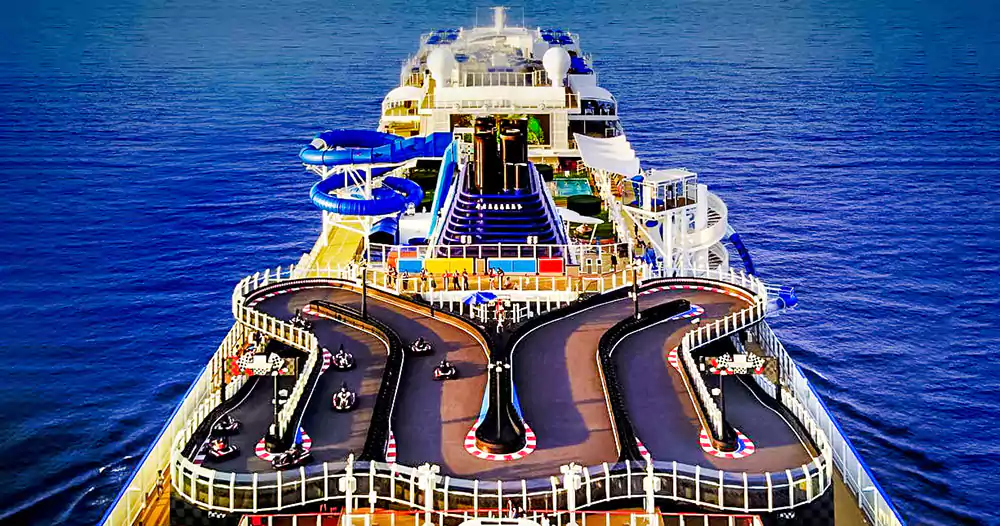 Norwegian Cruise Line (NCL) is planning to sail Alaska with a series of 7-day itineraries on the Norwegian Bliss. NCL is planning to sail out of Seattle, a city that the cruise line considers its "second home," starting on Aug. 7, through October 16 with itineraries including 7 and 13 hours of port time at stops in Skagway, Juneau, Ketchikan and Icy Strait Point.
Twenty-one years ago, we were the first to offer itineraries to Alaska from Seattle, and we continue to celebrate a strong relationship with our partners in this spectacular destination. We have been waiting for a very long time to announce a resumption of cruising from the U.S. We are so proud to be sailing for the first time in over a year from our special homeport of Seattle to the breathtaking state of Alaska.

– Harry Sommer, president and chief executive officer of NCL
Ready to plan your Alaska Cruise or Cruise Tour?
If so, Easy Breezy Journeys is here to make it easy for you! Just click HERE to answer a few quick questions and we'll get started!